Parallel Universe launches with Nobody Famous
The boutique distributor will release Sarah Rotella's dark comedy in Toronto next month.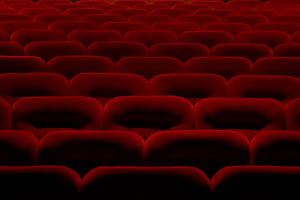 Rebeka Herron and Heidi Tan have joined forces to launch the new Toronto-based boutique distribution company Parallel Universe Pictures.
Herron is principal of Toronto's Rusty Halo Productions and Tan leads Third Culture Films. The duo founded the distributor in early 2018 with the acquisition of Sarah Rotella's Nobody Famous. 
Rotella's dark comedy premiered at the Whistler Film Festival in 2017. The film follows a group of struggling actors whose lives change over the course of a cottage weekend, when one of the group books a life-changing leading role. Rotella's 2016 debut feature Almost Adults was picked up by Netflix for the U.S., Canada and the U.K. 
Nobody Famous will have its theatrical premiere on May 25 at Cineplex Yonge and Dundas in Toronto before launching on VOD on May 29.
Parallel Universe aims to champion "unique voices and points of view" and distribute both local and world cinema to Canadian audiences, according to a company release.