CBC renews Heartland for another ride
Produced by Calgary's Seven24 Films and Dynamo Films, the family drama will return for a 12th season.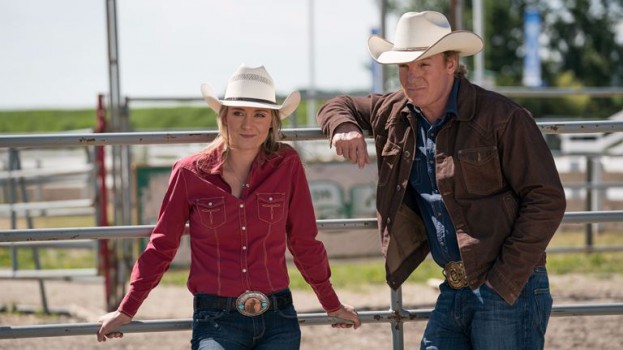 CBC's long-running drama Heartland has been renewed for a 12th season.
Produced by Calgary's Seven24 Films and Dynamo Films, Heartland is a one-hour family drama centred on an Alberta-based horse ranch. During this upcoming season, Heartland will film its 200th episode.
The series is produced by Dean Bennett and exec produced by showrunner Heather Conkie, Jordy Randall, Tom Cox and Michael Weinberg. Series writers include Mark Haroun, Ken Craw, Pamela Pinch and Alexandra Clarke.
Heartland stars Amber Marshall, Shaun Johnston, Chris Potter, Graham Wardle, Michelle Morgan, Alisha Newton, Kerry James, Nathaniel Arcand and Jessica Steen.
CBC announced the renewal Apr. 26 via the show's official blog on CBC.ca.
No further production details have been announced.
During the drama's eighth season, Heartland hit a milestone when CBC aired its 125th episode, making it the longest-running Canadian one-hour drama in Canadian TV history.
This announcement follows other recent CBC renewals. In March, Thunderbird-produced Kim's Convenience was picked up for a third season, while the pubcaster also recently announced sophomore seasons of Little Dog, Frankie Drake Mysteries and Burden of Truth.