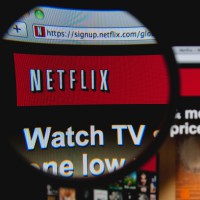 Netflix is partnering once again with Alias Grace prodco Halfire Entertainment.
The global streamer has ordered a 10-episode sci-fi drama from the Toronto and L.A.-based company.
Another Life stars Battlestar Galactica's Katee Sackhoff as an astronaut investigating alien intelligence. When she leads a young team to explore the genesis of an unknown artifact, they soon find themselves in grave danger. The hour-long series is created by Aaron Martin (Slasher, Saving Hope), with Halfire's Noreen Halpern serving as executive producer.
Filming is set to take place in Vancouver this summer.
Netflix has ramped up its Canadian orders of late, with the company last week commissioning Nomadic Pictures' The Order and High Park Entertainment's V-Wars. It also recently announced it had commissioned a new SCTV comedy special, to be filmed in Toronto next month.
In September of last year, Netflix announced it would spend at least $500 million on Canadian productions over the next five years.