Nelvana picks up global rights to Chinese series Super BOOMi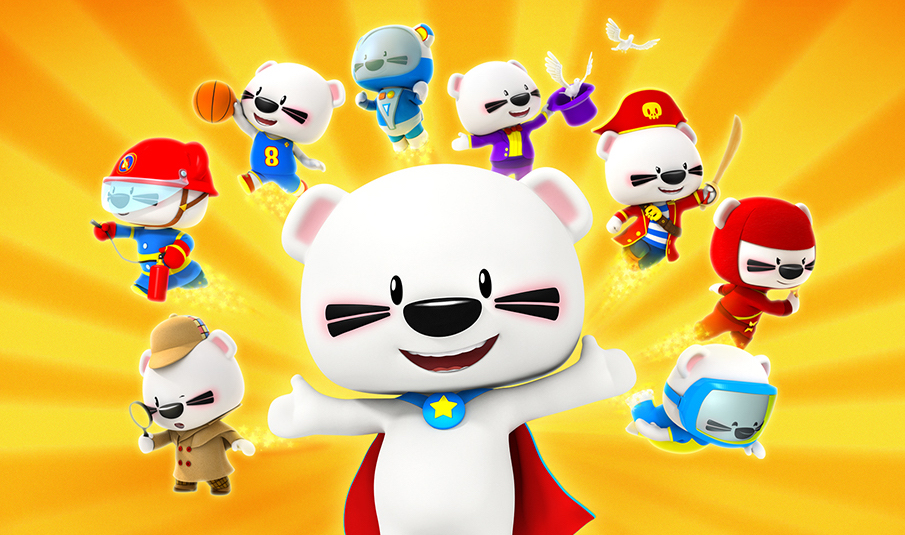 The animation producer and distributor has also inked a first-look deal with the studio behind the 3D-animated show.
Corus Entertainment's Nelvana has picked up the global distribution, licensing and merchandising rights to the Chinese animated series Super BOOMi.
Created by Trevor Lai, CEO and founder of China-based Up Studios, the show follows the adventures of an animated bear and his friends as they learn and play in a virtual reality game universe. The deal covers all territories except mainland China, Hong Kong, Macau and Taiwan.
Corus' animated kids production and distribution arm will work with Up Studios and Chinese tech company Tencent to launch the show's content and licensing program internationally, while Nelvana also plans to create new lines of consumer products based on the property in various international markets.
In addition, Toronto's Nelvana has also entered into a first-look multi-year agreement with Up Studios to codevelop and cofinance new properties that will appeal to Chinese and international audiences.
According to a release, the series is close to surpassing one billion views on Tencent's video streaming site, Tencent Video. Two 52 x 11 minutes seasons of Super BOOMi have already been produced, with Tencent also putting seasons three and four into production.
Super BOOMi has already been licensed to several national and regional television broadcasters across China, including on Hunan TV and KAKU.
The series also has a multi-year partnership with the Intercontinental Hotel Group, with themed hotel rooms and products in more than 80 Holiday Inn hotels across mainland China, Hong Kong, Macau and Taiwan, in addition to previous collaborations with Apple, Shanghai's Museum of Contemporary Arts and the Wanda Group.