Sinking Ship's Endlings set for Hulu, CBC
The sci-fi adventure series has also been pre-sold to a number of international broadcasters, including CBBC in the U.K. and Universal Kids in the U.S.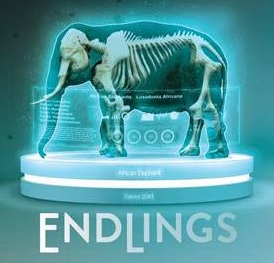 Hulu and CBC have greenlit a new half-hour sci-fi action adventure series from Toronto's Sinking Ship Entertainment.
Created by partner J.J. Johnson, the project goes to camera in Ontario later this year ahead of an early 2020 premiere on the U.S. streamer and Canadian pubcaster. It has also been pre-sold to Norddeutscher Rundfunk (Germany), CBBC (U.K.), Universal Kids (U.S.), ABC (Australia), SVT (Sweden) and NRK (Norway).
Set in a near future, Endlings tells the story of four foster children who discover that they're not alone following the disappearance of the last elephant on earth. The show is aimed at nine-to-12 year-olds and their families, with the prodco noting in a press release that this is a slightly older demographic than Sinking Ship typically gears its content toward.
As with many of Sinking Ship's other series, including Dino Dana and Annedroids, Endlings is a hybrid of live action and CG animation. Executive producers are Johnson, Blair Powers and Matt Bishop, with Sinking Ship holding the international rights to the project.
Last month, Sinking Ship received 17 nominations for the Daytime Emmys, including seven for Odd Squad. The property is in contention for the Outstanding Children's or Family Viewing Series prize, and also picked up nominations for writing, directing, art direction, lighting, costume design and sound mixing. Other Sinking Ship properties Annedroids and Giver are also nominated. The Daytime Emmys takes place on Sunday, April 29.