Cameras roll on Coyote's Crazy Smart Science Show
Created by Loretta Todd, the second season of the adventure science series will shoot in Iceland, Alberta and Vancouver.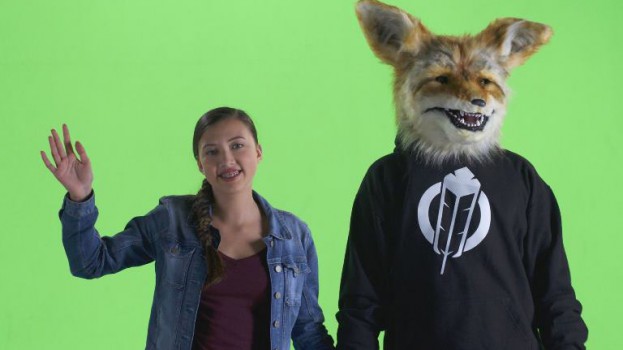 Production is underway in Vancouver on the second season of APTN's Coyote's Crazy Smart Science Show.
Created by Loretta Todd, the show (13 x 30 minutes) explores science from an Indigenous perspective.
The series is written and exec produced by Todd. Executive producers on the series are Tom Rowe and Tim Gamble. The series stars Isabella White and Kai Todd-Darrell.
Season two will focus on science observed from land, oceans, deserts and volcanoes, with production set to head to Iceland and Alberta in May.
Coyote's Crazy Smart Science Show is supported by the CMF Aboriginal Envelope, APTN, Shaw Rocket Fund, CAVCO and Creative BC.
Todd is also the lead producer and director on the web series Fierce Girls, which just wrapped production in Vancouver.
Created by Todd, the transmedia project is a copro with TangataWhenua.com, an independent Māori news and information site based in New Zealand. Fierce Girls is an Indigenous superhero series for young Indigenous girls that combines live action, animation and social media storytelling.
New Zealand-based Biasiny-Tule served as a producer, with TangataWhenua.com's Potaua Biasiny-Tule and David Oxenbridge coproducing. The series was written by Todd, Shaelyn Johnson, Theresa Warbus and Turene Huiarau Jones. Stephen Gladue served as animation director on the project.
Fierce Girls received financing from the CMF and New Zealand's NZ On-Air and is set to launch on National Aboriginal Day (June 21).
Image: Facebook