In Brief: CRTC unveils Women in Production event
Plus: Felix & Paul nabs $350,000 in funding, ACTRA Montreal celebrates its 75th anniversary and Rogue Bridal gets a premiere date on Blue Ant's Makeful.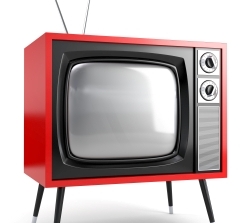 CRTC announces Women in Production event
The CRTC is working to organize a Women in Production event to bring senior industry execs together to discuss barriers to career advancement facing women in the industry. The event was announced earlier this week by the CRTC's CEO Ian Scott and vice-chairperson, broadcasting, Caroline J. Simard. "[The] lack of gender diversity in influential positions does not only affect women; it affects the entire industry. So it's without surprise that it will require the collective efforts of all of us – women and men – to address," said Simard. "We will convene decision makers who can commit to concrete actions to make a meaningful difference for the whole industry," she added. The commission is working with public and private-sector partners, including Status of Women Canada, on the closed-door event, which is scheduled to take place in the fall.
Felix & Paul receive government funding
Montreal's Felix & Paul Studios has picked up $350,000 in government funding from the Quebec Economic Development Program, which supports the economic development of businesses and regions. The prodco, which specializes in cinematic VR experiences, aims to use the funds to acquire servers, computers, monitors, specialized software, production and post-production equipment. Felix & Paul's recent credits include a Cirque du Soleil virtual reality experience, as well as a companion VR piece for Wes Anderson's latest film, Isle of Dogs.
ACTRA celebrates its 75th anniversary in Montreal
To celebrate ACTRA Montreal's 75th anniversary, the organization is hosting an awards gala to celebrate performers and industry professionals' achievements. Among those being celebrated is former ACTRA Montreal president Don Jordan, who will be honoured with the 2018 ACTRA Montreal Award of Excellence for his artistic achievements and advocacy. Jordan joins past recipients including William Shatner, Dick Irvin, Jay Baruchel, Ellen David and Walter Massey. Additional awards will be presented, with the Walter Massey Award for Breakthrough Artist going to Sarah Booth and the Community Builder Award awarded to Irene Litinsky. In addition, Erika Rosenbaum will receive the ACTRA Montreal Woman of the Year Award for her activism in the #Metoo movement. The gala takes place on May 5.
Rogue Bridal to premiere on Blue Ant's Makeful
Rogue Bridal, a Blue Ant Media scripted project, is set to make its premiere on its specialty channel Makeful on April 24 at 9:30 p.m. Written by Marni Van Dyk, the half-hour comedy pilot follows a disgraced high-end wedding planner (played by Katherine Genge) who tries to reinvent herself as an independent DIY wedding wizard with the help of her sister (played by Jess Beaulieu). Lisa Rose Snow directed the pilot, while Natalie Urquhart serves as a producer on the project. Blue Ant Media's Sam Linton is an exec producer.