Global sets Private Eyes return date
Production is underway on season three, while part two of the detective drama's second season is slated to kick off Global's summer schedule.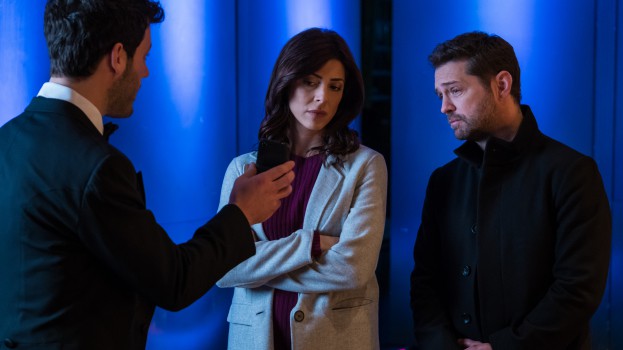 After a year-long break, Private Eyes is finally set to return to Global this May.
Produced by eOne in association with Corus Entertainment, the 18-episode second season of the detective drama was split into two parts, with the first nine episodes airing last May. Corus Entertainment announced today that the second nine episodes of season two will begin airing May 27 at 9 p.m, kicking off its summer schedule.
The one-hour drama will pick up with detectives Matt Shade and Angie Everett (played by Jason Priestley and Cindy Sampson, respectively) settling into their new relationships, while also solving crimes, of course.
The broadcaster also announced that production is now underway in Toronto on the show's third season (12 x 60 minutes), which will air on Global in 2019.
Private Eyes is executive produced by eOne's Jocelyn Hamilton and Tecca Crosby, along with Shawn Piller and Lloyd Segan for Piller/Segan, Priestley, Allan McCullough, James Thorpe and Tassie Cameron. McCullough and Piller are showrunners on the series.
The drama is made with the participation of the CMF, the Canadian Film or Video Production Tax Credit, the Ontario Film and Television Tax Credit and IPF's Cogeco TV Production Program.