Nicolas Bolduc wins at CSC awards
The Hochelaga DOP took home the top film prize at the 61st annual gala, while Craig Wrobleski and Brendan Steacy picked up TV awards.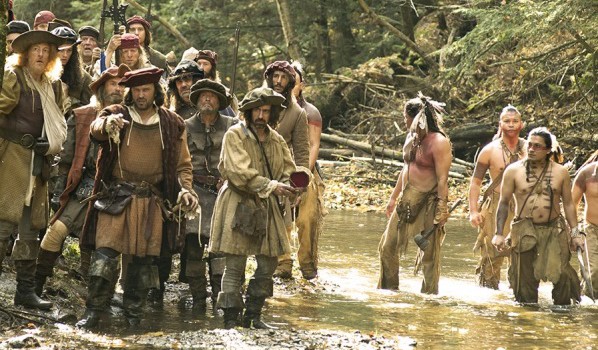 Nicolas Bolduc and Craig Wrobleski were two of the big winners at the the Canadian Society of Cinematographers 61st annual awards gala on Saturday night.
Bolduc won the theatrical feature cinematography prize for his work on the historical drama Hochelaga: Terre des Ames (pictured), while Wrobleski picked up the TV series cinematography award for his work on Fargo episode "Who Rules the Land of Denial?"
Meanwhile, Brendan Steacy walked away with the award for TV drama cinematography for Alias Grace "Part One" and Samy Inayeh won in the youth programming/comedy/multi-cam sitcom category for his work on Man Seeking Woman's episode "Dolphin." Inayeh previously picked up the same award last year for his work on the comedy.
Documentary filmmaker John Walker took home the 2018 Masters Award for his contributions to cinematography, while the President's Award went to Karen Longland for her service to the society. The Bill Hilson Award went to Mylène Girard & Charles Valières for their contributions to the development of Canada's motion picture industry.
In addition, Duraid Munajim won the Robert Brooks Award for documentary cinematography for My Enemy, My Brother and John Choi and Nicolina Lanni were awarded in the docudrama category for The Eleven episode "Motel Murder."
Other winners on the night were Todd M. Duym in the dramatic short cinematography category for Dawn, Pierre Gill for The Killers' music video Run for Cover and experimental/unique winner Athan Merrick for Uninterrupted.
In the commercial cinematography category, Bobby Shore won for Interac's "Life in Beeps," while Matt Bendo picked up the award for branded/corporate/education content cinematography for Kombat Arts "Legacy."
Allan Leader walked away with the TV magazine cinematography prize for Discovery Channel's Treasure Hunters, Sean Harvey won for lifestyle/reality cinematography for Dead Set on Life's episode "Born and Raised on the Boardwalk" and the webeo cinematography award went to Stephen Reizes for the episode "Trauma Related to Sleepwalking" from Save Me.
Lastly, Concordia University's Alexandre Nour Desjardins won the award for student cinematography for his work on The Aviary and the camera assistant award of merit went to Kevin Michael LeBlanc.