NFB inks deals with China's CCTV, Bilibili
More than 70 NFB titles were acquired, including Stories We Tell and Hadwin's Judgement.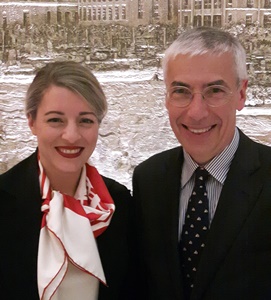 The National Film Board of Canada has signed two deals with Chinese broadcasters and streamers for more than 70 NFB titles.
Chinese streaming platform Bilibili has picked up video on demand rights to NFB documentaries including Sasha Snow's Hadwin's Judgement and Sarah Polley's Stories We Tell, as well as animated projects like Howie Chia's BAM and Kathy Shultz's A Sea Turtle Story. 
Meanwhile, CCTV-10, the science and education channel of China Central Television, has acquired linear rights to an NFB documentary, though the title was not revealed. The CCTV deal was negotiated by Hubu Media Group.
"CCTV is always looking for strong content with an educational angle. And Bilibili has a very strong young demographic, so animated shorts and documentaries that tell personal stories work well for them," said NFB sales agent Oscar Rangel.
The deals come as NFB chairperson Claude Joli-Coeur takes part in the creative industries trade mission in China, alongside Heritage minister Melanie Joly.
"The NFB is always seeking to extend the reach and accessibility of its collection around the world," said Rangel, adding that the funder has developed strong relationships with Chinese festivals and markets over the years. "The Canadian Ministry of Heritage's presence in China is also quite important. It empowers the NFB to work toward the ultimate goal of these deals, which is to expand the accessibility and availability of NFB documentaries and animated films."
Photo: Melanie Joly and Claude Joli-Coeur on April 10, 2018 in Shanghai. Credit: The Government of Canada