CRTC dismisses Unifor complaint against Rogers Media
The commission found that Rogers is not in violation of its license agreement by subcontracting production of its Chinese-language OMNI Regional news broadcast.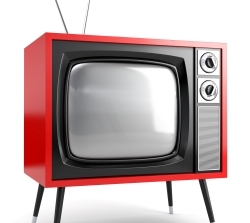 The CRTC has dismissed Unifor's complaint that Rogers Media violated the terms of its broadcasting licence by subcontracting its Chinese-language OMNI Regional news broadcasts to Fairchild TV.
Unifor argued that by subcontracting the production of its Cantonese and Mandarin newscasts to Fairchild, Rogers was not "producing" the broadcasts, as required by its condition of licence. The union also raised concerns about the loss of editorial diversity in local news coverage for Chinese-speaking Canadians, given that Fairchild is the only other major producer of newscasts in Cantonese and Mandarin.
In May, the CRTC approved the mandatory distribution of Rogers Media's new channel OMNI Regional for a three-year term. Under the terms of the renewal, the CRTC approved Rogers' application to operate a national, multi-ethnic discretionary service with mandatory inclusion in digital basic TV packages. As well, the CRTC granted a monthly levy of 12 cents from all Canadian cable TV subscribers.
In its decision, the commission noted that Rogers had committed to re-establishing in-house production in all markets, however that commitment was not imposed as a condition of licence. The CRTC ruling states that "in-house production" was not made mandatory because Rogers would only be operating OMNI Regional on a "short-term" licence, and because the CRTC was eager to have third-language news programming reinstated as quickly as possible. With regards to diversity in programming, the CRTC stated that it is satisfied that Rogers' news programming acquisition agreement with Fairchild (which was submitted confidentially) gives Rogers editorial control over the content.
"The Commission is also satisfied that the agreement provides sufficient restrictions on the degree of overlap that can occur between the programming produced for OMNI Regional and the programming produced by Fairchild for its own services.  These safeguards, along with the fact that Rogers continues to produce its weekly current affairs programming in-house, offer sufficient diversity in news programming," reads the ruling.
For its part, Unifor said the ruling is a huge loss for third-language news production.
"Local news is essential and licensed news broadcasts are not playing cards to be swapped with the only competing TV station in the community," said Jerry Dias, Unifor national president in a statement.
The union argued that Rogers only re-hired half of the 60 staff members that were laid off in 2015, when Rogers cut nationally broadcast OMNI News in Italian, Mandarin and Cantonese. "Instead of re-hiring the highly skilled Chinese speaking news team, funded by the monthly CRTC fee, Rogers contracted with Fairchild TV to broadcast OMNI News, while it continued to air its own rival Fairchild newscast," reads the release.