CBC, DCTV in development on Forgiveness
The scripted adaptation is based on Mark Sakamoto's memoir, which recently won the pubcaster's 2018 Canada Reads competition.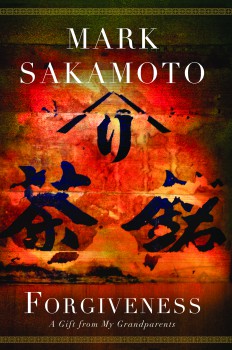 CBC is teaming up with Don Carmody Television (DCTV) to develop a scripted adaptation of Mark Sakamoto's novel Forgiveness.
Forgiveness, which recently won CBC's Canada Reads competition, tells the true stories of the author's grandparents – Canadian soldier Ralph MacLean, who became a Japanese POW in World War II, and Canadian-born Mitsue Sakamoto, whose Japanese-Canadian family was interned in Alberta.
DCTV first optioned the rights to the memoir in 2015. Rob King, who recently partnered with DCTV on the Japan/Netherlands/Canada copro Tokyo Trial (NHK/Netflix),  is adapting the memoir for the screen.
Meanwhile Mark Sakamoto and Joy Kogawa, Order of Canada recipient and author of Obasan, have both signed on as creative consultants on the project.
DCTV's Don Carmody (Chicago) and David Cormican (Tokyo Trial) will serve as exec producers.
The agreement was negotiated by Cormican and Jane Beaubien for DCTV and Susan Kelly and Helen Asimakis for CBC.
In February, DCTV announced the prodco was partnering with Munich-based Red Arrow Studios International for Blood Horn (8 x 60 minutes), a drama on the illegal poaching trade.