Adriana Maggs' Goalie hits the ice
Kevin Pollack (pictured) and Georgina Reilly have joined the biopic of Terry Sawchuk, which is currently filming in Sudbury.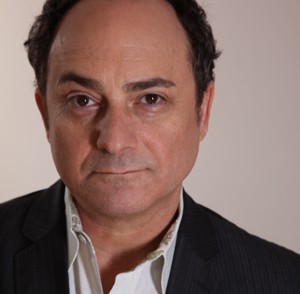 Production is underway in Sudbury, ON on co-writer/director Adriana Maggs' Goalie, a biopic of legendary hockey goaltender Terry Sawchuk.
Based on a screenplay by Adriana (Caught) and Jane Maggs (Bellevue), the film follows Sawchuk (played by Mark O'Brien, The Front Runner) from his youth in Winnipeg through his 21 seasons as a professional hockey player.
Joining the project are Kevin Pollak (pictured, The Marvelous Mrs. Maisel) as Detroit Red Wings general manager Jack Adams, and Georgina Reilly (Murdoch Mysteries) as Sawchuk's wife Patricia Morey. Production is set to wrap April 18.
Goalie is produced by Blue Ice Pictures' Daniel Iron (Away from Her), with Lance Samuels (The Indian Detective), Neil Tabatznik (Madiba) and Mark O'Brien exec producing. Steve Solomos (Through Black Spruce) is coproducing. The film was produced in association with Telefilm Canada, OMDC, NOHFC and CBC.
The biopic is based in part on the Night Work, a book of poetry by Randall Maggs, and Sawchuk: The Troubles and Triumphs of the World's Greatest Goalie by David Dupuis. 

The film will be distributed in Canada by Mongrel Media with worldwide sales handled by L.A.-based 13 Films. Goalie is slated for a 2018 release.