MIPTV Deals: Connect3, Kew Media, Corus Studios, Blue Ant
Cineflix Media subsidiary Connect3 has struck two format deals out of the festival, Kew Media sells BGM's Haunted Hospitals, plus more.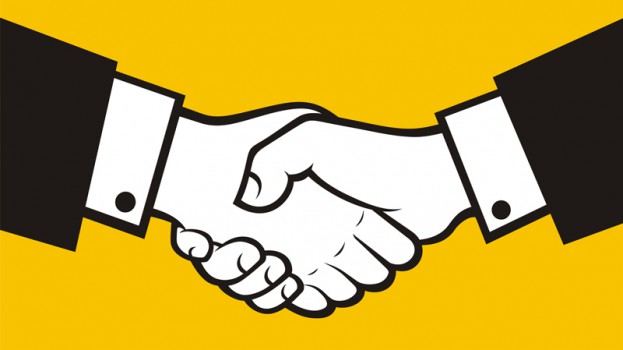 Connect3 Productions
Connect3 Productions, the Montreal-based content company led by Pablo Salzman and backed by Cineflix Media, has announced two format deals out of MIPTV. Sweden's Nice Entertainment Group has optioned the format rights to SOS: Stories of Survival from Cineflix Rights, which is representing the format at the Cannes festival. Created and produced by Productions Lustitia for Bell Media's Ztélé, the series follows celebrities trying to survive outdoor expeditions. The show is currently in its third season and airs on Expédition Extrême in Quebec. Meanwhile, Connect3 has optioned the rights to 100 Years At The Table. Produced for Télé-Québec by Coco.TV, the show follows chefs as they explore a nation's history through preparing signature dishes inspired by famous characters, places, and events. The deals were set up through Cineflix's International Development Initiative for Quebec Content, an initiative that aims to foster the adaptation of French-language television series and formats from Quebec producers to the English-speaking global market.
In other Cineflix-related news, the company announced that its U.K.-based distribution arm, Cineflix Rights, has secured a first-look development and distribution deal with factual indie producer Talesmith. Under the deal, Cineflix Rights is making a significant investment in the company's development activities and will help finance projects for greenlight in the U.K. and international markets. There is also an option to coproduce content with Cineflix Media's in-house production teams in North America. Cineflix, in return, will gain the exclusive worldwide distribution rights to the projects from the indie prodco founded by Emmy-winning filmmaker Martin Williams, which focuses on the production of high-end natural history, science and factual multi-platform content. The two companies have previously partnered on coproduction Rediscovering T-Rex.
Kew Media
Global distributor Kew Media Group has pre-sold Bristow Global Media's (BGM) Haunted Hospitals to Discovery's Quest Red in the U.K. and Ireland. The 13 episode half-hour paranormal series is produced by BGM and was commissioned by Blue Ant Media for its T+E channel in Canada. Quest Red will bring the show to its free-to-air channel later this year. Haunted Hospitals follows supernatural stories set in hospitals, nursing homes, morgues and mental institutions. The series was developed by BGM's president and CEO Julie Bristow; Sean Connolly, VP Development; and Marlo Miazga, VP Content.
In addition, Kew announced it has added more than 450 hours of content from Frantic Films to its distribution platform. Under the deal, Kew will internationally distribute Frantic's content library, including true crime series In Plain Sight (52 x 30 minutes), which will debut at the global market this week. The series reveals real-life cases of murder in which the culprit graced TV news reports, was interviewed by the media, or posted on social media or newspaper reports. Based in Toronto and Winnipeg, Frantic Films' library encompasses projects across the lifestyle, factual, reality, sports, comedy and drama genres. Frantic Films was acquired by Kew Media Group in February 2017. Further titles joining Kew's distribution slate are the long-running lifestyle series Til Debt Do Us Part (Slice Network, Global), Guinea Pig (Discovery), Pitchin' In (Food Network) and Buy It, Fix It, Sell It (HGTV).
Blue Ant International
Blue Ant International has sold more than 140 hours of content to linear TV channels in Germany, including a number of series from Toronto's Our House Media. Discovery Communications (Germany) picked up Our House-produced Paranormal Survivor (seasons one to three), as well as the first season of Scariest Night of My Life (13 x 60 minutes) and Haunted Case Files (13 x 60 minutes). Discovery Communications also acquired UFOs: The Lost Evidence (6 x 60 minutes), produced by Meglomedia. Elsewhere, broadcaster ZDF picked up Bristow Global Media's Canada: The Story of Us (10 x 60 minutes), Autentic GmbH picked up Network Entertainment's The Cowboy (2 x 45 minutes), Arte bought Love Nature's original doc Alaskan Summer (1 x 60 minutes), Docs de Cologne picked up Markham Street Films' crime documentary Fight for Justice: David and Me (1 x 90 minutes) and RTL acquired Love Nature originals Wild Israel (5 x 60 minutes) and Wild Survivors (3 x 60 minutes).
9 Story Distribution International
9 Story Distribution International has acquired the worldwide distribution rights to The Diary of Bita and Cora (26 x 5 minutes) from Spain's TV ON Producciones. The new stop-motion animated children's series is TV ON's first series aimed at children. Produced by Paloma Mora and directed by Vicente Mallols Tomás, the project follows two friends who stumble upon a planet named Pruna and decide to stay and learn as much as they can about the new planet. The series was created for children age four to six and has a target completion date of September 2018.
Corus Studios
Ahead of MIPTV, Corus Studios has struck multiple sales deals for its original lifestyle series. Backyard Builds (8 x 30 minutes), produced by Frantic Films in association with Corus Studios for HGTV Canada, has been sold to Quebecor Media's CASA and an undisclosed buyer for the Pan-Asian region. In addition, Worst to First (10 x 60 minutes) from Great Pacific Media in association with Corus Studios for HGTV Canada, was sold to Digicast's Dove for Italy, NBCUniversal International Networks for Bravo New Zealand and an undisclosed Pan-Asian region buyer. Meanwhile, the third season of renovation series Masters of Flip (10 x 60 minutes) has been picked up by NBCUniversal International Networks for Bravo New Zealand. Masters of Flip is produced by Rhino Content in association with Corus Studios for HGTV Canada. Bell Media has also acquired Cheer Squad (10 x 60 minutes) for VRAK. The series is produced by Good Human Productions Inc. for Corus Studios in association with ABC Spark. Finally, Corus Studios has signed deals with Israel's Talit Communications for season one and two of Home to Win. Quebecor Media's CASA has also nabbed the second season of the lifestyle show, which is produced by Architect Films in association with Corus Studios for HGTV Canada.
With files from Realscreen