Melanie Joly kicks off trade mission in China
More than 50 Canadian companies, including Vancouver's Rare Earth Media, are accompanying Canadian Heritage on the five-day trip.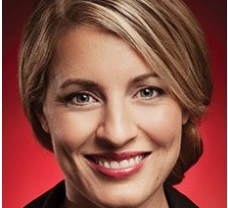 Minister of Canadian Heritage Melanie Joly kicked off a five-day creative industries trade mission to China today (April 9) in Shanghai.
The goal of the mission is strengthen commercial, cultural and diplomatic ties with China, while also providing participants in the mission with the tools needed to understand the intricacies of doing business in the country.
Representatives from nearly 60 Canadian companies and organizations accompanied Canadian Heritage on the trip, including Vancouver prodco Rare Earth Media, Corus Entertainment's Kids Can Press, Regina-based Landslide Entertainment, the Writers Guild of Canada and other organizations.
In a statement on Twitter, Minister Joly said, "Canada's first creative trade mission to China will produce nearly $110 million in commercial agreements" between Canadian and Chinese companies.
The mission, first announced in October 2017, follows Joly's recent trip to South Korea on April 6 to discuss strengthening cultural export between the two countries.
While in Seoul, Minister Joly met with her South Korean counterpart, the Honourable Do Jong‑hwan, Minister of Culture, Sport and Tourism. The two reiterated their commitment to expand the coproduction framework between Canada and South Korea. Joly also met with the Korea Creative Content Agency, the Seoul Business Agency, CJ E&M Entertainment and entrepreneurs working in Seoul's video game industry.