Wattpad Studios eyes growth in Asia
After securing a $61 million investment from partners including China's Tencent, the Toronto company's Studios banner has appointed Dexter Ong to head up its new office.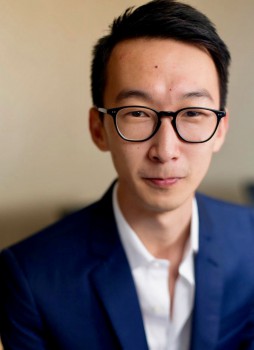 Wattpad Studios is expanding its business to Asia with the hire of Dexter Ong (pictured) to lead operations in the region.
Based in Hong Kong, Ong will collaborate with local producers, writers and studios to develop and produce film, TV, digital and print adaptations of Wattpad stories for the Southeast Asia market (with a particular focus on China, Philippines, Indonesia, Malaysia, India, Korea, Thailand and Vietnam). Ong is the former director of corporate development at 21st Century Fox Asia.
The hire comes as Wattpad significantly ramps up its focus on the Asian market following a sizeable investment from international partners. In January, the story-sharing platform secured a $61 million (USD $51 million) investment from companies including China-headquartered Tencent Holdings Limited, which is also a significant investor in Snap, and Kickstart Ventures (a subsidiary of Philippines-based telecommunications-services provider Globe Telecom).
This is the first time the Wattpad Studios banner, which has a mandate to collaborate with entertainment partners to coproduce Wattpad stories for TV, film, digital video and print, has had a boots-on-the-ground presence in the region. According to Wattpad, the platform has around 17 million active users in Southeast Asia and 65 million globally, with 90% of those users aged between 13 and 35.

Wattpad Studios head Aron Levitz said the investment has served two major purposes for the company. First, it's given Wattpad the financial flexibility to grow its operations globally. With the investment, the company says it intends to add 40 positions across a number of international markets in 2018, as well as increasing its focus on machine learning, interactive storytelling and research and development. The Studios brand has also upped Kelly Steen to director of business development for U.S. and Europe and Ashleigh Gardner to deputy GM, publishing.
Second, Levitz said the investment was validation that Wattpad is on the right course. "In a moment where the entertainment industry is being disrupted and new forms of storytelling and data-driven decision making is becoming key, those investors and that money coming in really is a validation that not only are we on the right track, but that we're a company that is really going to motivate and push that change," he told Playback Daily.
In all, Wattpad says it has now raised around $146 million (USD $117.8 million) in funding from investors in the U.S., Canada and Asia since it was founded 12 years ago.
It has already had success in Asian markets, coproducing the anthology series Wattpad Presents with Philippines-based TV network TV5  from 2014 to 2017. More than 250 episodes of the show, based on Wattpad stories, were produced during its run.
Looking to build on that traction, Levitz said Wattpad Studios has an opportunity to tap into under-served audiences in Southeast Asia.
"The single biggest opportunity for us is to allow unique storytelling and unique voices to come through, because there's massive built-in audiences for that kind of content that isn't being served by the industry right now – whether that's broadcasters, or digital services coming in with global content but not local content," he said.
"Being able to service voices, types of storytelling and genres that are not seen a lot in that region is our biggest opportunity," he said, adding that Wattpad Studios would be announcing more formal content partnerships with producers and studios in the coming months.