How to Buy a Baby wins best comedy at the Indie Series Awards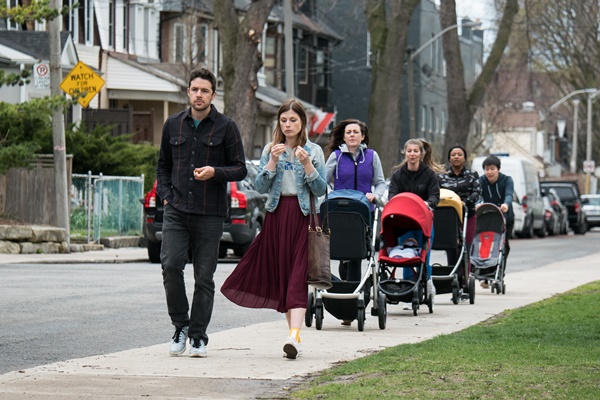 Filth City and Out With Dad also nabbed prizes at the event, which celebrates independent web series from around the world.
How to Buy a Baby, from Toronto's LoCo Motion Pictures took home two top prizes at the 9th annual Indie Series Awards on April 4.
Held at The Colony Theatre in Burbank, CA the Indie Series Awards celebrate independent web series from around the world. This year, 46 projects were nominated from the U.S., Canada, Australia, Germany, Singapore and Uruguay.
Created by lawyer-turned-writer Wendy Litner, How to Buy a Baby picked up best comedy series, while its director, Molly McGlynn (Mary Goes Round), won for best directing in a comedy. How to Buy a Baby follows a 30-something couple struggling to conceive, who are determined to keep the baby-making process "fertili-fun."
Meanwhile, Andy King picked up an award in the comedy category for best supporting actor for his role in Filth City. Produced by LaRue Entertainment and written and directed by King, Filth City follows a mayor embroiled in a political scandal. Costume designer Vanessa Fischer was also awarded for her work on the series.
Finally, Out With Dad's Lindsay Middleton (Miss Loneliness) picked up best supporting actress in a drama. From Toronto's JLeaver Presentations, the digital series follows a teenager coming out to her father.