Behind Bell Media's Pinewood investment
Randy Lennox and Paul Bronfman discuss the road to the deal and how much space it will add to Toronto's studio inventory.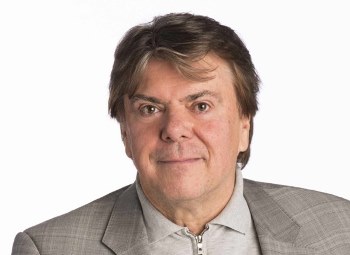 Bell Media's move to acquire a majority stake in Pinewood Studios changes the game for Toronto's production industry – and adds a much-needed injection of cash to expand the city's studio infrastructure, according to stakeholders.
As announced last week, Bell Media will add an additional 170,000 square-feet of sound stages and support space to Pinewood Toronto, which is currently home to 11 purpose-built stages. It's an expansion that would not have been possible without Bell Media's involvement, said Pinewood and Comweb chair Paul Bronfman.
"This was an attractive deal for us because we felt that Bell Media was the company that was going to give us the financial ability and the marketplace ability to finally, finally do our expansion of Pinewood Toronto with additional space," he said. "The existing shareholder group was unable to do it on our own. We needed to find a partner like Bell Media."
Last year, ROI Capital, one of the four original owners of Pinewood Toronto, was looking to divest its shares, leading the remaining three owners (Comweb, the City of Toronto and Castlepoint) to put out a request for proposal to purchase a majority stake in the studio, said Bronfman. Discussions between Bell Media and Pinewood began early last summer, with Bell ultimately acquiring ROI's 46% stake as well additional shares from the other three owners.
While he declined to divulge specifics of the plan, Bronfman said through the deal with Bell Media, Pinewood will add five new stages – two at 15,000-square-feet, two at 18,000-square-feet and a 30,000 square-foot stage – as well as additional support facilities and production offices.
It's no secret that Toronto is in need of more studio infrastructure – the city turned away $130 million in production activity last year due to lack of available space. While other studio operators such as Cinespace are expanding their operations, more space is needed to meet demand, with industry members particularly calling for the development of the Port Lands as a studio core.
And with the global demand for content showing no signs of slowing down, investing in studio infrastructure is a "brilliant" business move for Bell Media, opening up new sources of revenue, says John Simcoe, a partner at PwC in Toronto.
"There's still tremendous growth now in both transaction video on demand and subscription video on demand services and we see that only continuing to compound itself both in Canada and especially abroad," he said.
"If you've got your own production needs, then it's a smart move to have your own space. But at the same time to be able to to meet demand from other competitors… is a brilliant use of their resources."
For Bell Media president Randy Lennox, the move was also intended to solidify Bell Media's role as an international content producer.
"Our mission has been to be a broadcaster that's expanding in the world content space. This hopefully authenticates our position, because it offers an opportunity for dialogue with all the content creators worldwide," Lennox told Playback Daily, adding that the broadcaster is looking to board more international productions as a producer.
Lennox stressed, however, that the company's "very significant investment" in the studio expansion, as well as its future plans for growth, will buoy the production community at large, not just Bell Media.
Bell Media didn't acquire a majority stake in Toronto's largest studio for it to become a "repository for Bell Media-connected productions and content," he said. While the deal will provide an opportunity for Bell Studios-produced series like The Launch to shoot at Pinewood in the future, he said, Bell Media will run the studio as an open shop.
"We're going to expand to make sure we have sufficient and modern space to accommodate all creators," he said.