Reel One, Sinking Ship add to distribution slates
Ahead of MIPTV, Toronto's Sinking Ship has acquired Rank the Prank (pictured), while Montreal's Reel One has added five Hallmark TV movies to its slate.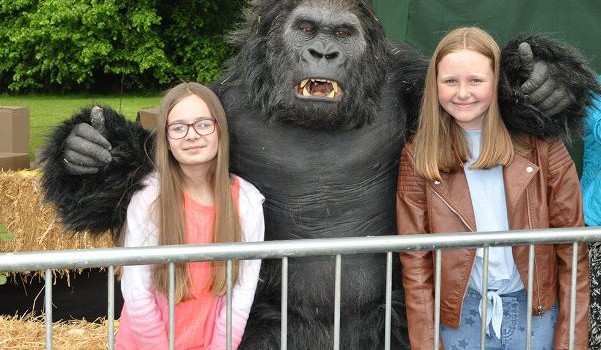 Montreal-headquartered Reel One Entertainment and Toronto-based Sinking Ship Entertainment are beefing up their slates ahead of MIPTV.
Reel One has added five Hallmark TV movies to its lineup including the recently aired Cooking With Love and two of the U.S. cable channel's 2017 Christmas movies, Magical Christmas Ornaments and A Gift to Remember.
Magical Christmas Ornaments (also known as Her Magical Christmas) was the highest premiere on Hallmark Movies & Mysteries in 2017. Meanwhile, A Gift To Remember (also known as A Gift for Christmas) averaged 3.9 million total viewers when it premiered in November. Both titles have been acquired by broadcasters in France, Spain, Canada and Belgium.
In addition, Reel One has added Lifetime TV movies to its slate, including thriller Love Me or Else (also known as The Wrong Daughter), starring Sydney Sweeney; Eyewitness (also known as Ex-Wife Killer) with Marguerite Moreau (Wet Hot American Summer); and the crime thriller Deadly Exchange written by and starring Lindsay Hartley (Days of Our Lives).
Meanwhile, on the kids content side, Sinking Ship is bringing its newly acquired prank series Rank the Prank (pictured, 13 x 22 mins) from Montreal's Apartment 11 Productions. The competition series, aimed at eight- to 12-year olds, pits kids with special-effects experts to prepare and pull off extreme practical jokes. Rank the Prank was produced for CBBC and Nickelodeon.
Sinking Ship is also headed to the main event with Aquarius Films' new live-action animated series The Unlisted (15 x 22 mins). The Toronto-based producer/distributor previously announced it had struck a deal to distribute and finance the series from the prodco behind Academy Award-nominated dramatic feature Lion in January. The series is set to go to camera for the ABC and Screen Australia this summer for delivery to international broadcasters in Spring 2019.
Also on Sinking Ship's slate are Dino Diana (52 x 22 mins) and Scout and the Gumboot Kids (30 x 11) (produced by Imagine Create Productions).