Production starts on Tribal Police Files
The second season of the doc series from Kwassen Productions follows officers in Rama, ON as they respond to calls.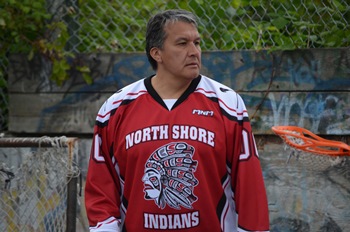 Production is underway on season two of APTN's Tribal Police Files, a 13-episode, half-hour doc series produced by Vancouver Island-based Kwassen Productions.
Directed, produced and hosted by former police officer Steve Sxwithul'txw (pictured) of Kwassen Productions, Tribal Police Files follows tribal police officers as they respond to calls in the Chippewas of Rama First Nation community, an hour north of Toronto. The series aims to offer a balance of showcasing how police interact with the community, while also highlighting Indigenous culture and lands.
Tribal Police Files is produced by Martin de Valk and executive produced by Patti Poskitt. David Malysheff serves as director of photography.
The series will be translated into Ojibway, the traditional language of the Chippewas community.
The first season of the show followed a group of officers in Stl'atl'imx Nation communities in and around Lillooet, B.C.
The doc series is funded by the Canada Media Fund – Aboriginal Program, Creative BC, CAVCO and APTN. National Bank provided interim financing for the series.