CBC Kids greenlights new magic series The Thrillusionists
Set to premiere next month, the 10-part series is produced by Toronto's 5'7 Films and focuses on young illusionists and magicians.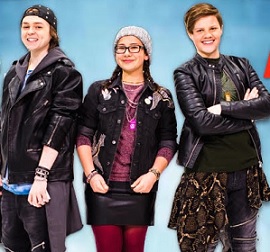 CBC has greenlit a new magic series from Toronto's 5'7 Films focusing on young illusionists and magicians.
Created and executive produced by 5'7 principals Adam Rodness and Stu Stone, The Thrillusionists  (10 x 5 minutes) follows kid illusionists as they seek to pull off a number of challenging magic tricks at locations including Toronto's Ripley's Aquarium, the set of CBC's The National and on-court at the Toronto Raptors stadium, Air Canada Centre.
Production on the show started in January, with the series expected to premiere in May (date still to be confirmed) on CBC's linear channel and online.
Stone will serve as series director with Rodness producing. Jesse Feinberg, who previously performed on the Spike magic series Criss Angel BeLIEve (U.S.) will also serve as executive producer.
The announcement comes a week after CBC Kids greenlit marblemedia's digital-first series Holy Baloney (10 x 3 minutes). The series, also set to launch in spring, asks kids to answer poignant everyday questions, like why is the sky blue. marblemedia's Distribution 360 is handling international rights for the series.
Previous projects from 5'7 include the feature-length horror feature The Haunted House on Kirby Road, which went to camera in December 2015. The project, produced with Breakthrough Entertainment, is about six teenagers that set out to dispel an urban legend of a local haunted house. The follow up, Scarecrows, is set to for theatrical release in both the U.S. and Canada this spring. 5'7′s docuseries Jack Of All Trades is also set for release on Super Channel next month.