Chateau Laurier hits the 1 million mark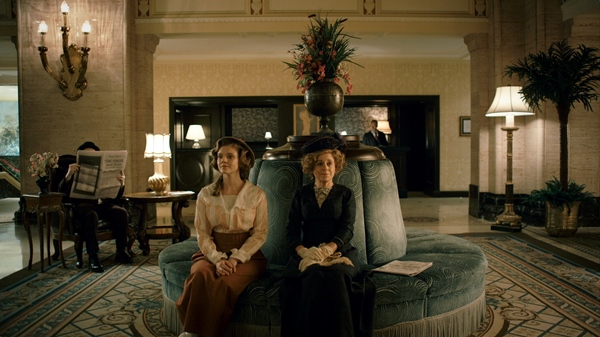 Geneva Film Co's James Stewart discusses finding a wide audience for his new web series on Facebook.
Geneva Film Co's James Stewart may have found his next online hit.
The director and producer behind the 2015 animated stop-motion short film Foxed!, which garnered more than five million views on Facebook alone, released the web series Chateau Laurier on the social platform earlier this month.
The turn-of-the-20th-century drama, set in the historic Ottawa hotel, follows a budding romance between two restless young people. It stars Fiona Reid (My Big Fat Greek Wedding), Kate Ross (Alias Grace), Luke Humphrey (Stratford's Shakespeare in Love) and the late Bruce Gray (Traders), in his final role.
The series is produced and directed by Stewart, who co-created the series with co-writers and co-producers Kent Staines (Prom Queen) and Emily Weedon (15 Kinds of Casual Sex). It was produced with the assistance of BravoFACT.
Since launching on March 13, Chateau Laurier (3 x 3 minutes) has been viewed more than 1 million times, with each episode averaging more than 350,000 views and its Facebook page amassing more than 40,000 followers in its first week.
Stewart told Playback Daily that his success with Foxed! on Facebook led the production team to debut the series on the platform.
"Foxed! did really well on Vimeo with 100,000 views. But when we put it on Facebook, for free, it had more than 5 million views. I learned from that that the share-ability of Facebook is very, very easy," he said, adding that he believes there's less online trolling and a more positive community on Facebook than on other platforms like YouTube.
Stewart said after cast and crew shared the Facebook page with their respective friends, the series "took off." While he doesn't profess to know the inside workings of Facebook's algorithm, Stewart noted that the shorter, three-minute format is ideal for Facebook in particular, as the episodes are easier to digest on mobile. In 2016, Facebook reported it had passed more than one billion mobile-only monthly users and more than one billion daily active mobile users.
For Stewart, the web series will ideally serve as an audience-builder for an eventual primetime drama, which the producers are looking to pitch to linear broadcasters and SVODs. "Being able to say [to a network or SVOD] that we already have 400,000 fans is amazing," he said.
In the meantime, the producers are working to secure funding for more webisodes to continue the series.