In brief: Marielle Poupelin to head International Promotion at Telefilm
Plus: CMU appoints Mark Prashun as president, Canada/New Zealand copros receive coin, and more.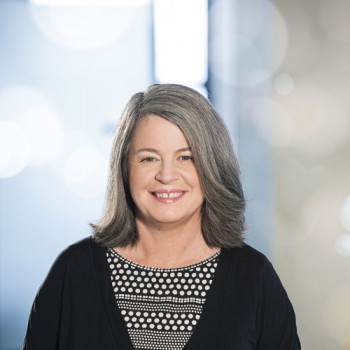 Marielle Poupelin upped to Director, International Promotion at Telefilm
Telefilm Canada has upped Marielle Poupelin (pictured) to the position of director, International Promotion. Since 2016, she has served as interim director, International Promotion. Poupelin joined Telefilm in 2004 as an investment analyst where she worked with the team responsible for selecting features eligible for funding. Prior to that, she served as deputy director, Coproduction and managed the team responsible for assessing coproduction projects.
CMU appoints Mark Prashun as president
The College of Makeup Art & Design (CMU) has appointed Mark Prashun as its president. CMU is a private college dedicated to training students to work in the film, television, digital media, theatre, performing arts and fashion industries. He previously joined CMU in 2017 as the college's SVP Operations. Prior to his appointment, he worked in senior management positions at TVO and served as Chief Operating Officer/General Manager for various media companies including Gusto, Zoomer Media, VisionTV and Minds Eye Entertainment.
Buffer Festival expands to L.A.
Toronto's Buffer Festival is expanding its operations to offer a one-day event in L.A. Buffer Festival L.A. will take place at the Ricardo Montalban Theatre in Hollywood and will be comprised of YouTube creators' video premieres and discussions around the challenges and opportunities facing content creators. Buffer Festival was created in 2013 and focuses on digital video content from YouTube creators around the world. Buffer Festival L.A. will take place on May 17, 2018.
Canada/New Zealand copros receive over $500K in funding
The Canadian Media Fund (CMF) and New Zealand's public media funding agency, NZ On Air, have selected two digital media coproductions to split over $515,000 in funding through the Canada-New Zealand Digital Media Fund. The two projects chosen were A Paper World from Montreal's Signal Space and Kiwa Digital, and Hide & Seek with Kiri and Lou from Toronto's Yowza Animation and Kiri and Lou. A Paper World received $227,517, with $97,151 in funding from the CMF and $130,366 from NZ On Air. Meanwhile, Hide & Seek secured $97,806 in CMF funding and $189,990 from NZ On Air. The two copros were chosen by a selection committee with representatives from each organization.
Canadian Communications Foundation names new board members
Five new members have been added to the board of directors for the Canadian Communications Foundation. The new members include Isme Bennie, a former exec with CTV's Specialty Service; exec director at the Edmonton Digital Arts College, Owen Brierley; Paul Cross, program coordinator for Humber College's radio broadcasting graduate certificate program; VP, head of Content Sales at Disney/ABC Home, Shawn Praskey; and Rogers Communications manager, Network Intelligence, Adam Walker. In addition to the foundation's president Evelyn Ellerman, other members continuing on the board include Darren Harkness, Asma Sayed, Tyler Nagel and Jon Keeble. Pip Wedge serves as exec director and Peter O'Neill is the foundation's secretary/treasurer. The Canadian Communications Foundation was created by the Canadian Association of Broadcasters to document the history of Canadian broadcasting.