APTN sees spirits with Drama Camp
The broadcaster is developing a new half-hour docuseries with the Victoria-based prodco.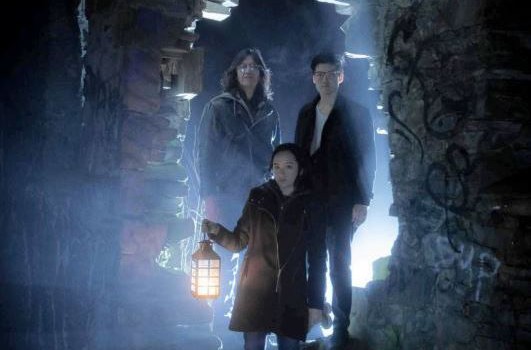 APTN has put into development a new half-hour doc series from Drama Camp Productions, a subsidiary of Less Bland Productions.
Awakened Spirits examines the consequences of disturbing First Nations' burial grounds. Hosted by Cowichan First Nations archaeological consultant Harold Joe and investigators Angela Mercy and Dylan Floyde, the series looks at haunted landmarks on First Nations' burial grounds around the world.
The series is developed by exec producer Joe and producer Leslie D. Bland, with the support of the Canada Media Fund and APTN.
Drama Camp Productions is a joint venture between Harold Joe and Less Bland Productions. The Victoria-based prodco focuses on producing Aboriginal content for international film and TV audiences. Drama Camp is currently producing the documentary Dust 'n Bones for Telus Storyhive and APTN.