Indie List deadline extended
Producers now have until April 6 to complete Playback's annual survey of independent production spending. CLICK HERE to access survey directly.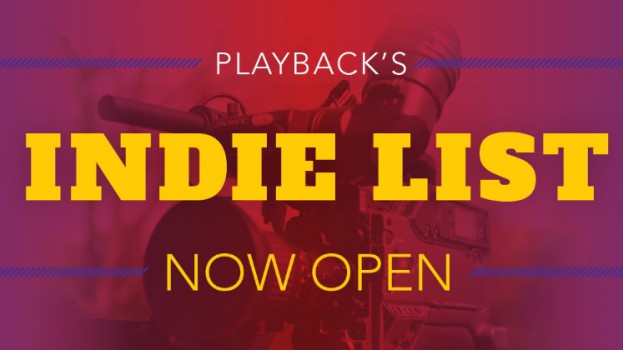 We know it's a busy time of year, with MIPTV on the horizon and projects in full swing, so the deadline for Playback's 2018 Indie List has been extended to April 6.
Thanks to those that have already completed the survey and thanks in advance to those that are planning to do so.
A list of the top 25 companies (per combined production and development spend) will be published in the summer issue of Playback mag, to be distributed at Banff World Media Festival. A full list of all companies will be published online at Playbackonline.ca. For full details, including a breakdown of what information will be published, see the first page of the survey.
Click here to access the survey.
New deadline: April 6