In Brief: Media vets partner to launch Digital Circus Media
Plus: MIPTV names Carmilla as the recipient of its 2018 Brand Content of the Year Award, and more.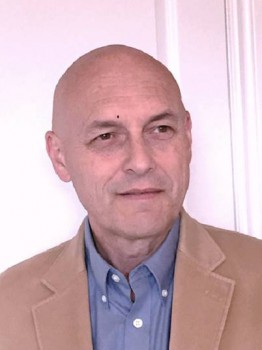 Media vets partner to launch Digital Circus

Long-time Canadian producer Stephen Ellis (pictured) has partnered with veteran media execs Clark Bunting and David Wheeler to launch the transmedia-focused prodco, Digital Circus Media. Bunting is the former president and GM of Discovery in the U.S., while David Wheeler was previously senior creative director for video-game company Electronic Arts (EA). Ellis previously headed up Toronto-based prodco Ellis Entertainment. The new company is currently in development on a number of projects, including Blur, a hybrid TV series and video game created by Wheeler. It follows a flawed human trafficking detective who is obsessed with an elusive witness in a dark, futuristic wonderland. There is no broadcaster currently attached to the project.
MIPTV honours Carmilla's brand-building
MIPTV has named the Shaftesbury-produced property Carmilla as the recipient of its 2018 Brand Content of the Year Award. The team behind the series, including Shaftesbury CEO Christina Jennings and SVP of branded entertainment Kaaren Whitney-Vernon, will give a keynote showcase on April 11 in Cannes discussing how they have partnered with global brands such as Kimberly-Clark's U by Kotex to create original content and build engaged fan bases. Carmilla, which started out as a web series and has garnered around 71 million online views, was last year turned into a feature film and has also been optioned by Corus Entertainment-owned book publisher Kids Can Press.
Toronto Screenwriting Conference unveils new awards program
The Toronto Screenwriting Conference has partnered with Meridian Artists to launch the Toronto Screenwriting Awards. The awards will span 12 categories across film and TV, with the winners set to be announced at the 2018 Toronto Screenwriting Conference on June 23 and 24. Awards for TV drama will be given for genre, procedural, serialized and family projects, while TV comedy prizes will be given for single-cam, multi-cam, youth/family and animated. "We are in the midst of a golden age of storytelling, with peak TV, and new voices and new technologies in film, too many writers have been left unrecognized", said Meridian Artists president, Glenn Cockburn, in a statement.