Bristow Global ups Sean Connolly to VP, development
Playback catches up with Julie Bristow on the company's development slate and opportunities under its new parent co, Kew Media.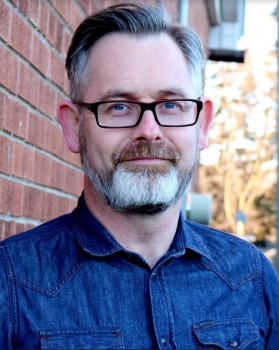 Bristow Global Media (BGM) has named Sean Connolly (pictured) to the newly created position of VP, development as the prodco looks to double down on crafting unscripted formats for the global market.
Connolly, who initially joined BGM's exec team in May 2017 as a development consultant, will be charged with creating original formats, adapting international formats for the North American market and helping the company expand its footprint in the U.S.
He will oversee the prodco's development slate which, following BGM's recent expansion into kids factual content, sits at around 75% adult-focused factual entertainment and 25% kids content.
Since joining BGM, Connolly has worked with VP of content Marlo Miazga on projects including the kids series It's My Party (13 x 22 minutes), which was greenlit by TVO last summer. He previously served as VP, primetime unscripted development at marblemedia and before that as VP of development at Our House Media.
BGM president Julie Bristow first met Connolly at CBC, where she was exec director of studio and unscripted programming prior to launching her namesake prodco. At the time, Connolly was pitching the unscripted series Make The Politician Work (through his former prodco Gorilla Media), which Bristow commissioned for the pubcaster in 2009. The series later went on to sell into a number of international territories including New Zealand (TVNZ).
"From the first moment I met Sean I knew that he had extensive experience in factual entertainment and a really clear, concise understanding of how to create shows that could be identified as formats and sold globally," Bristow told Playback Daily, adding that Connolly's background in creating unscripted content in the U.K. market (he is originally from Ireland) made for an ideal pairing for BGM's global ambitions.
Bristow said the past six months has seen Connolly and the rest of the BGM team working with UTA in L.A. and New York on pitching and packaging a number of its development projects. The relationship has given rise to a pair of new partnerships, with BGM currently collaborating separately with California-based unscripted heavyweights Electus and Bunim/Murray Productions on undisclosed new projects.

Bristow attributes much of the connection-building to the influence of its parent company Kew Media, which acquired BGM in March 2017. The new structure has enabled BGM to source and complete financing for projects on an accelerated timeline due to the prodco's access to Kew's sales and distribution machine. "The speed at which we're able to put quality premium factual content into production is enhanced because of the potential to put together financing with multiple parties," she said. One of the new projects BGM is poised to unveil is a new unscripted format Haunted Hospitals, which has been co-commissioned by a Canadian and U.K. buyer. More details will be announced in the coming weeks, said Bristow.
Most recently, BGM optioned the format rights to Life On Duty from Israel-based distributor Gil Formats. The Toronto company's production credits include Hockey Wives (W Network), Pressure Cooker (W Network) and Canada: The Story of Us (CBC), which earlier this month won a digital Canadian Screen Award for the best non-fiction cross-platform project.