Indiecan nabs Canadian digital rights to A.R.C.H.I.E films
Trilight Entertainment's franchise follows a robot dog, voiced by Michael J. Fox, and his friends.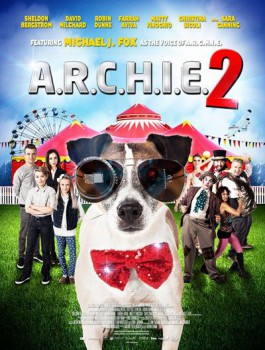 Toronto's Indiecan Entertainment has inked a deal with Calgary and Toronto-based prodco Trilight Entertainment for the Canadian digital release rights to the prodco's two A.R.C.H.I.E family films.
Written and directed by Robin Dunne, and with lead voice talent by Michael J. Fox, A.R.C.H.I.E (which stands for Artificial Robotronic Canine Hyper-Intelligence Experiment) tells the story of a young girl and a robot dog voiced by Fox who try to help each other fit in.
Meanwhile, the sequel, A.R.C.H.I.E 2, follows the dog (again voiced by Fox) and his friends as they try to solve a mystery at a carnival. The follow-up is also written and directed by Dunne. Producers include Shayne Putzlocher, Glenn Paradis, Sara Shaak, Montague Entertainment's Mark Montague and Outpost 31 Media's Neil Macdonald.
In a release about the acquisition, Indiecan's Avi Federgreen said after the successful release of Trilight's The Adventure Club, the distributor wanted to get involved in the prodco's A.R.C.H.I.E. films.
The first A.R.C.H.I.E film was shot in Regina, Saskatchewan in 2015. In November 2015, the film was picked up in multiple territories including France, Australia, Latin America, the U.S. and Indonesia.