How the NAFTA dispute could reshape entertainment immigration
With the future of U.S./Canada cross-border mobility in flux, there could be significant impacts for those working in entertainment, writes Lorraine D'Alessio.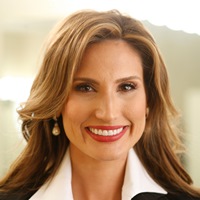 By Lorraine P. D'Alessio, Esq. 
The ongoing talks over NAFTA continue to make headlines both north and south of the border. With the Trump administration determined to overhaul decades of U.S. trade policy, political leaders and diplomats remain at odds over what a reformed NAFTA deal should look like – or whether the agreement will even persist at all.
With the trade pact potentially under threat, Prime Minister Justin Trudeau even embarked on a recent U.S. speaking tour to make the case for why NAFTA can benefit both Canada and the States.
Much of the news coverage has focused on potential disruptions to industries like agriculture and manufacturing. Yet in addition to trade, the NAFTA dispute carries major implications for another hot-button issue: immigration. A major restructuring – let alone a full dissolution – would cause significant fallout for employment-based immigration between Canada and the U.S., including a U.S. visa called the TN that is commonly used by artists and creatives.
Created as part of NAFTA in 1994, the TN gives skilled workers from Mexico and Canada a temporary means of living and working in the U.S. Workers from a wide range of industries can benefit from the program, including those in media and entertainment. Skilled technical artists in particular have often used to the TN to further their careers, including animators, graphic designers, effects specialists, and others.
Compared to other U.S. visa programs, the TN requires a relatively low investment from the worker and their employer. It also has the potential for indefinite renewal, making it a valuable resource for Canadian artists who want the option of working in the States.
Yet with NAFTA facing significant changes, the visa's future looks increasingly unclear. If negotiations fail and the trade pact comes apart, the TN could potentially cease to exist. Should this happen, Canadian artists could no longer turn to the TN as part of their arsenal of possible visas.  In a worst-case scenario, current TN artists could become unemployed at a moment's notice, having lost the right to work in the States. Not surprisingly, some Canadian TN holders have already started returning to Canada, seeking a greater degree of security.
The ongoing confusion could also deter American studios and producers from hiring Canadians in the first place, regardless of the final outcome of negotiations, explains Canadian immigration attorney Ilene Solomon. "The uncertainty is definitely having a cooling effect on the cross-border mobility that we're used to," Solomon says.
In fact, the Trump administration's stiffer immigration stance has already made the current TN process less predictable for applicants, with border entry itself having become more challenging. "We're seeing a much higher level of scrutiny," says Paul Altmann, an immigration lawyer with our firm, D'Alessio Law Group. "American border officers have gotten much stricter about the kinds of documents they'll accept, particularly with the TN."
It's not all doom and gloom though. Even if NAFTA doesn't survive the current talks, cross-border employment could still take place quickly and smoothly, in a form similar to the one provided by the TN. The most probable outcome is that the U.S. and Canada would simply negotiate new visas that offer the same provisions, just outside of a trade-based framework. In the meantime, it's also very likely that the U.S. government would extend a grace period to existing TN holders whose permits were nullified by NAFTA's demise. Given the longstanding ties between the two countries, it seems politicians from both nations would have incentives to find a solution.
All bets are off, however, especially with President Trump intent on reducing immigration across the board. Given the administration's aggressive stance on both immigration and trade, the future of cross-border mobility between the U.S. and Canada remains very much in flux – a reality that could have significant impacts for those working in the entertainment fields of both countries.
D'Alessio is an immigration lawyer with  D'Alessio Law Group.