Is appointment viewing making a comeback?
In part three of the Future of Media special report, experts debate whether mobile shows could spark a new excitement about scheduled viewing.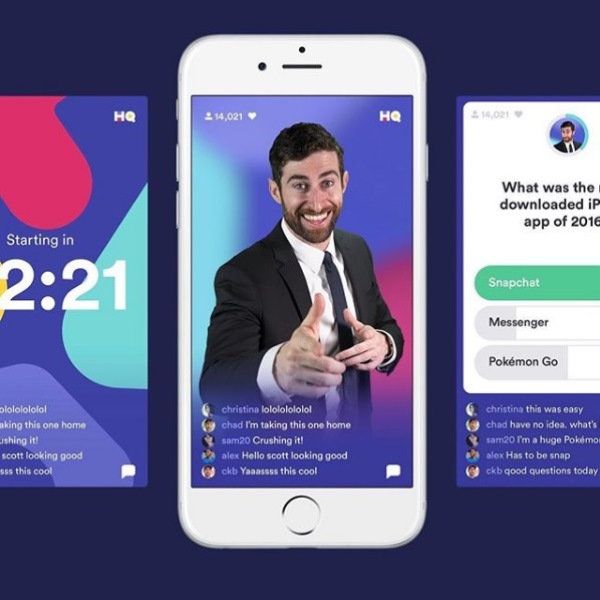 In part one of our special report we looked at how TFO is aiming to transform the audiovisual royalty model with blockchain. In part two, we chatted with virtual reality experts Felix & Paul Studios about the future of VR. Next, we examine if appointment viewing could make a comeback with mobile devices.
The rapid rise of HQ Trivia, the latest mobile app sensation, puts a new spin on the debate over appointment viewing.
The mobile game show broadcasts live each day at 3 p.m. and 9 p.m., with viewers tuning in to answer trivia questions in real time to win real money. The app's popularity brings into question the notion that binge-watching is the mode of content consumption favoured by today's audiences.
Founded by Vine creators Rus Yusupov and Colin Kroll and launched in October 2017, the ad-free app has drawn audiences that have, at peak, exceeded 1.5 million. (As of now, the app remains ad-free, but the creators have said the goal is to one day be able to introduce advertising spots.)
But the question remains: are users simply drawn in by the chance to snag cash prizes? Or is there something else going on here?
Ramona Pringle, digital producer and director of Ryerson University's Transmedia Zone, posits that rekindled interest in appointment – and particularly bite-sized – viewing may be a direct result of the ubiquity of bingeing behaviours.
"It's really interesting to see because that innate element of anticipation built by appointment viewing becomes an attractive feature, where there was a while when we were seeing that as a detractor," she says.
Noting that smartphone owners have been conditioned to expect push notifications and other alerts, Pringle says mobile may be the platform that sparks a renewed interest in scheduled watching, adding that computers lend themselves to a more binge-heavy form of consumption.
And while a number of genres could perform well as a mobile-first series, such as soap operas or scripted comedies, Pringle says for a mobile-first series to truly break out, it would require a property with an engaged audience eager to learn what happens in the next chapter of the story. "It would need an element of a reveal of new information, where part of the enjoyment and experience is that the entire audience is discovering it at the same time," she says.
That said, media trend predictor Duncan Stewart, director of technology, media and telecommunications research at Deloitte Canada, says he isn't convinced appointment viewing is on its way back just yet.
He points to Pokémon GO, which surged in popularity and then dropped just as quickly, as evidence that fads (in this case the supposed rise of augmented reality) don't often have sustained appeal. Indeed, HQ Trivia struggles with stickiness – while 1.5 million may tune in at the start of a game, as players are eliminated, by the end of the 15-minute broadcast, a mere 300,000 viewers remain.
But while Stewart says he's yet to see evidence that a mobile scripted property could break that mould, the game-show format might be ripe for further exploration. To do this, he says the IP for a game show with existing brand recognition (such as Jeopardy!, for example) could be repurposed to fit a mobile format.
This, Stewart believes, is a relatively untapped resource, as many existing game-show brands have retained enormous consumer awareness and could easily reconnect with both new and old audiences if they were to be rebooted for mobile.
This article originally appeared in the Spring 2018 issue of Playback