Deals: WGN America, BYUtv, TLA Releasing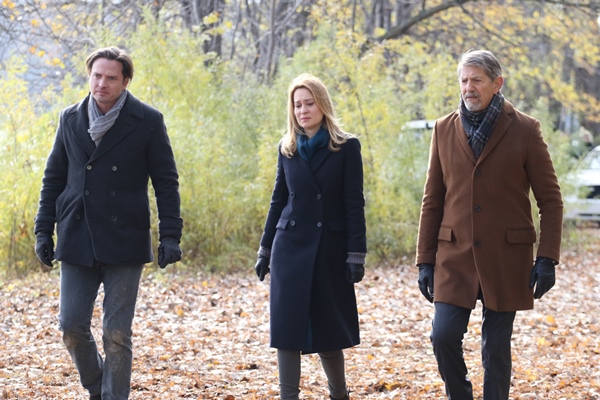 WGN America has picked up The Disappearance, TLA Releasing takes U.S., U.K., and French rights to M/M, plus more.
WGN America
WGN America has acquired the U.S. rights to the CTV original drama The Disappearance (pictured). Produced by Montreal's Productions Casablanca, in association with Bell Media and NBCUniversal International Studios, the six-part series was created and written by Normand Daneau (Junior Majeur) and Geneviève Simard. Directed by Peter Stebbings (Orphan Black), the mystery follows the family of 10-year-old Anthony Sullivan in the wake of his disappearance. Joanne Forgues (Série Noire) is a producer and and exec producer on the series, alongside exec producers Sophie Parizeau (Série Noire), Jean-Marc Casanova (En tout cas) and NBCUniversal International Studios' JoAnn Alfano and Kristen Del Pero. The Disappearance debuted Sept. 30, 2017 and averaged 883,000 total viewers for its first three episodes, according to Numeris data provided by Bell Media. In January, the U.K's Universal Channel (owned by NBCUniversal) secured the U.K. rights to the drama, which premiered there in February. WGN America has also recently picked up Canadian series Shoot the Messenger, Pure and Bellevue. 
TLA Releasing
LGBT film distributor TLA Releasing has picked up U.S., U.K. and French film rights to Drew Lint's debut feature, M/M. TLA is planning a late September DVD and VOD release in the three markets. Produced by Toronto's Film Forge Productions in association with Fordworks Media, the film follows Matthew (Antoine Lahaie), a young Canadian who moves to Berlin and becomes obsessed with Matthias (Nicolas Maxim Endlicher). The film is produced by Film Forge's Karen Harnisch and Lint, with Jere B. Ford (Uncertain Terms) exec producing. London, U.K. sales agent Film Republic previously acquired the feature's rights in January.
BYUtv
Toronto-based marblemedia's game show Splatalot (52 x 30 minutes) has been picked up by U.S. TV channel BYUtv. The Utah-headquartered channel picked up the rights to the medieval-themed game show from the prodco's distribution arm, Distribution 360. The show will premiere on April 2 at 8:30 p.m.
Monster Entertainment
TVO and Knowledge in Canada have reeled in I'm a Fish (52 x 2 mins) from Ireland's Monster Entertainment. The animated series showcasing sea creatures from all over the world was commissioned by Irish pubcaster RTÉ Ireland and premiered on RTÉ Jr. in September 2017. The series is the third production in the prodco's I'm A… series, which also include I'm A Monster and I'm A Creepy Crawly.