The Future of Media: Felix & Paul talk VR hype versus reality
The Montreal studio's co-founder and creative director Paul Raphael dishes on what's next for VR and why the tech could hit the mainstream this year.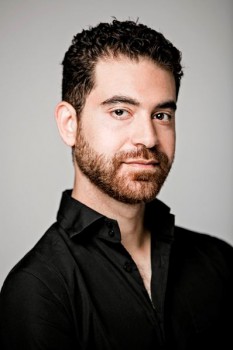 In part one of our special report we looked at how TFO is aiming to transform the audiovisual royalty model with blockchain. Next, we catch up with virtual reality experts Felix & Paul Studios to ask, just what exactly is happening with VR? 
Montreal-based Felix & Paul Studios has produced VR experiences with Cirque du Soleil, Presidents Barack Obama and Bill Clinton and for films like Jurassic World and the upcoming Wes Anderson stop-motion film Isle of Dogs (pictured below). Along the way, the studio has secured financing from major players like Comcast Ventures and deals with some of the biggest platforms in the space. But what's on the horizon? Co-founder and creative director Paul Raphaël weighs in on the market possibilities for VR and the challenges that remain.
Playback: There's been a lot of hype around the technology, but it's fair to say the market is taking longer to mature than was perhaps expected. What's your take on the VR market today?
Paul Raphaël: One thing that has always been clear to us is VR is such a radically new medium at every level. Whether it's software, games, the social experience in VR, all these things need to be so fundamentally rethought that [we knew] that VR was [never] going to happen in a matter of months or even a year or two.
That said, the [technology] we use today, just a few years ago cost millions of dollars, wasn't as good and was limited to just a few institutions. VR has grown incredibly rapidly, but I still think there's a lot of progress to be made for it to reach a format, and for the content to reach a level of maturity, that is going to really hit the mainstream.
PB: Where do you see the greatest opportunities for profitability in VR?
PR: There is an emphasis now on socially interactive virtual reality content – experiences you can walk around in or interact with and that you are able to experience with other users, whether they're in the same [physical] space or whether you're meeting online. This is what the platforms are focusing on encouraging and financing.
There are also so many applications that VR could be used for that do not necessarily require a critical mass of people to own headsets at home – anything that focuses on the private sector, anything that could be [used in the] educational or medical [fields], or location-based projects that you could show in a public setting, like a museum.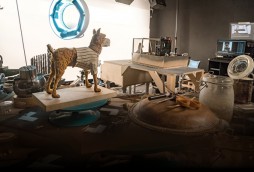 PB: There were a few big sales out of Sundance for VR experiences, including Eliza McNitt's three-part VR series Spheres, which reportedly sold for seven figures. What do these deals mean for the market?
PR: This is exactly what what we need. I don't think these [deals] are the exception. These pieces are probably going to be exhibited publicly and distributed around the world online on different platforms. I think as the market expands, we don't need everyone to have a VR headset for there to be an audience. There is so little content to begin with that even a modest-sized audience will be enough for people to recoup and even make money.
PB: What will it take for more people to get into VR?
PR: One thing that's also going to help is devices like the Oculus Go, which will be a $200 all-in-one VR headset. That's a big deal. Whenever I show a piece [of VR content] to anyone, often the first question is, "How do I get that?" And the answer is usually pretty convoluted. You have to ask, "What kind of phone do you have?" If it's not an Android phone [for which there are compatible VR headsets], then you ask, "What kind of PC do you have?" So unless someone is tech savvy or an early adopter, the answer is usually "Oh, maybe someday [you'll be able to buy that VR project]." But a $200 [headset] that is honestly as good if not better than a Gear VR or a Daydream [VR set] is something you can almost impulse-buy. I think this is really [going to] open up the market.
This article originally appeared in the Spring 2018 issue of Playback