Red Arrow Studios International adds acquisitions head
Alex Fraser will lead international acquisitions and distribution for the Munich-based company.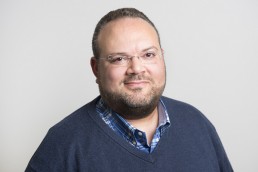 Munich-based producer/distributor Red Arrow Studios International has added a new acquisitions exec to its team.
The company has appointed Alex Fraser to the new role of SVP of acquisitions. Based in London, he'll be responsible for driving international acquisitions and distribution deals across all genres, as well as developing new programming opportunities globally.
Fraser will also manage Red Arrow's London and Munich acquisitions teams and will report to Henrik Pabst, president of Red Arrow Studios International.
Fraser most recently ran his own consultancy, AMF Media Consulting. Prior to that he was head of acquisitions, scripted, entertainment and North America at Sky Vision.
Red Arrow recently signed on as the studio partner and distributor of DCTV's upcoming eight-part drama Blood Horn, which is centred on Africa's illegal poaching trade. No broadcast or SVOD partners have yet been announced.
The German producer/distributor's parent co, Red Arrow Entertainment Group, also recently acquired a majority stake in indie film rights distributor Gravitas Ventures. Gravitas has a catalogue of more than 2,400 English-speaking titles, including Kyle Rideout's CFC-backed Adventures in Public School.