Netflix renews Travelers
After two seasons on Showcase, the third season of the time-travel drama is moving to the streaming service.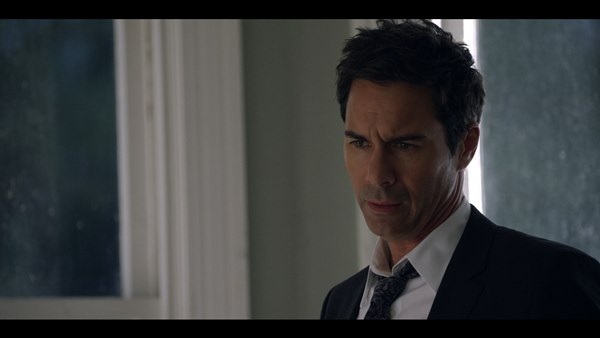 Travelers will be back for a third season – just not on Showcase.
Star and producer Eric McCormack announced today on Twitter that Netflix has renewed the sci-fi drama and taken global rights to the series.
Created by writer and executive producer Brad Wright (Stargate), the series is produced by Toronto's Peacock Alley Entertainment. Seasons one and two aired on Showcase in Canada and were distributed internationally by Sky Vision.
In a joint statement executive producers Wright and Peacock's Carrie Mudd said, "We'd like to add our gratitude to our viewers in Canada on Showcase – as well as the Corus and Sky Vision teams – for two extraordinary seasons. We are excited to start shooting season three this March in Vancouver, and to continue the Travelers story for fans in Canada and around the world."
Travelers tells the story of a group of the last surviving humans on earth who discover how to send consciousness back in time to people living in the 21st century. Eric McCormack will direct the season three premiere.
The sci-fi series was one of the most-binged series on Netflix in 2017, according to the streamer.