In brief: My Dead Dad's and New Romantic win at SXSW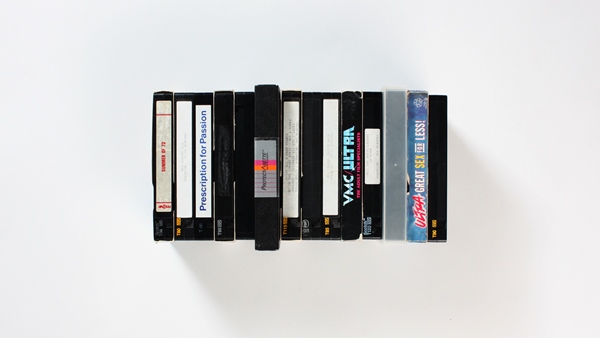 Plus: A portrait of Maudie's economic impact and eOne heads to the beach with a new format.
SXSW 2018 winners
Canadians walked away with wins at the SXSW Film Festival this week. Director Charlie Tyrell's My Dead Dad's Porno Tapes (pictured), produced by LaRue Entertainment, won the documentary short competition. The short doc, which premiered at the 2018 Sundance Film Festival, sees Tyrell try to better understand his dead father through random objects and a collection of dirty VHS tapes. Meanwhile, in the Midnight Shorts section, Milk by director Santiago Menghini and producer Max Walker was also awarded. The short follows a teenager who goes to grab a glass of milk late at night when he encounters his sleepless mother. Carly Stone's The New Romantic also took home a prize, receiving the Special Jury Recognition for First Feature in the Narrative Feature competition. Produced by L.A.-based Drive Films and Vancouver's Independent Edge Films, The New Romantic follows a college senior who dates an older man in exchange for gifts. It stars Jessica Barden (The End of the F***ing World) and Camila Mendes (Riverdale).
Maudie's economic impact
According to a new study from the CMPA, Canada/Ireland copro Maudie generated $6.4 million in GDP and drove $9 million in total economic output. Work on the film, which shot in Newfoundland and Labrador, saw $3.7 million in production expenditure, which yielded $4.1 million in GDP and $5.6 million in total economic output for the province. In Ontario, a production expenditure of $1.7 million, generated $2.3 million in GDP and resulted in $3.4 million in total economic output. In addition to contributing to the economy, the film was also a critical and box office success. It racked up more than $3 million at the box office and recently picked up seven trophies at the Canadian Screen Awards.
MTV greenlights U.S. version of Ex on the Beach
Ex on the Beach, an MTV International reality series, is getting a U.S. adaptation. MTV has ordered 10 episodes of the series, which will be executive produced by Tara Long for Entertainment One. The reality show features 10 romantically embattled reality stars from shows such as Vanderpump Rules, The Bachelorette and Big Brother, alongside everyday singles who get blindsided by their exes. The series, which is set to debut on April 19, will be hosted by rapper and actor Romeo. The series is based on a format by Whizz Kid Entertainment, with Malcolm Gerrie and Lisa Chapman exec producing. Matt Anderson and Nate Green serve as exec producers, with  Cooper Green co-exec producing for Purveyors of Pop. Richard Hall serves as executive producer with Alicia Martino and Keith Burke as co-exec producers. Nina L. Diaz, Tiffany Lea Williams and Dan Caster are exec producers for MTV.  Diana Morelli serves as co-exec producer for MTV.
Hot Docs partners with Samsung Canada for six docs
Hot Docs has teamed up with Samsung Canada to commission six short documentaries examining an important moment in a filmmaker's life. The Big Steps program will celebrate the anniversary of Hot Docs 25th festival using traditional storytelling with digital technology. All six docs will be shot on Samsung's Galaxy Note 8 and Galaxy S9, with documentaries being shot by Charles Officer (Unarmed Versus), Yung Chang (Up the Yangtze) and Nimisha Mukerji (Tempest Storm). The other three docs will be led by YouTube creators Emile Roy, NerdyAndQuirky's Sabrina Cruz and Buffer Festival founder Corey Vidal. In addition to special screenings, the docs will also be shown in rotation during pre-show presentations at the Hot Docs Festival. The Hot Docs Festival runs from April 26 to May 6, 2018.
Digital Dimension shifts to 3D animation
Montreal's Digital Dimension has changed its logo and business focus. The studio has shifted its efforts exclusively to 3D animated films and series. With the repositioning, Digital Dimension is redefining its brand with a new logo, which it released last December. The Montreal company also noted in a release its added Francois Garcia as its new VP of business development. Garcia previously worked at Mels Studio and Technicolor. The company has also upped Geneviève Boisvert to producer of TV series projects, as well as producer Virginie Lavallée, who will serve as producer of current and future animated projects.