'90s cartoon band Prozzak set for a comeback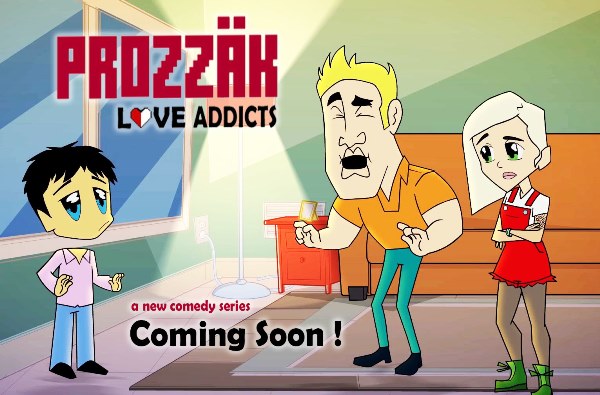 Toronto's Portfolio Entertainment and digital producer Duopoly have teamed to produce an animated series featuring the Canadian band.
Toronto's Portfolio Entertainment has teamed up with digital producer Duopoly to produce an animated comedy series with '90s Canadian pop band Prozzäk.
Prozzäk: Love Addicts (10 x 3 mins), follows the cartoon band members Simon and Milo (played by Prozzäk musicians Jay Levine and James Bryan McCollum, respectively) as they search for love in 2018.
The series announcement follows a successful 2017 live tour for Prozzäk's fourth studio album "Forever 1999."
"We were stunned at how many fans turned out – not just for the music but for Simon and Milo," said Levine in a statement. "That's when we knew it was time to tell their stories in a scripted comedy series."
Prozzäk: Love Addicts is the first copro between Duopoly and Portfolio. The animated series is written by Willem Wennekers (Fugget About It) and each episode is inspired by and features one of the band's songs. Exec producers include Duopoly president Catherine Tait and Portfolio co-founders and CEOs Lisa Olfman and Joy Rosen.
Prozzäk has previously received four Juno award nominations and a triple platinum certification in Canada for their first album "Hot Show."