Quebecor revenues up for 2017
President and CEO Pierre Karl Peladeau attributes a 28.6% jump in the media segment's operating income to an "unparalleled selection of content."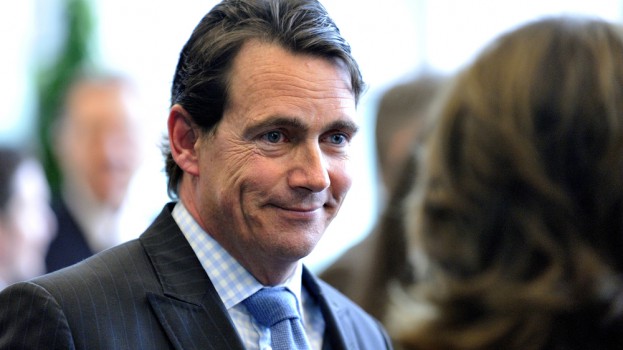 By Jeromy Lloyd 
Media and telecommunications company Quebecor saw increased revenues for its 2017 fiscal year and its Q4 period.
Its media operation, which includes the TVA Group (which reported separate financials last week), and MELS film and TV services, reported $769.2 million in annual revenues, contributing to $4.12 billion in revenues across the company as a whole. (Quebecor also sees revenues from its telecommunications and sports/entertainment units.)
That marks a downturn in overall media revenues from $789.2 million in 2016, however adjusted operating revenues for this year were up 28.6% to $15.4 million. The sports and entertainment segment also saw increased operating income, up 169.6% to $3.9 million.
President and CEO Pierre Karl Peladeau, who returned in February 2017 to lead Quebecor  after a stint in politics, said those increases was partly driven by "unparalleled selection of content, which strengthened our advertising offerings to our advertisers and thereby helped grow our revenues in the media segment, combined with stringent cost control and cost-reduction initiatives in those two segments."
In the quarter, the media segment saw revenues of $199.5 million, up from $186.8 million in Q3 2017, but down from $222.2 million in Q4 2016. As reported last week, TVA's reported annual revenues from its broadcast TV operations that came to $439.1 million for its 2017 fiscal year. That's up 2.7% from 2016.
Specialty TV channels such as TVA Sports, along with the company's film production operations, contributed to a 46.2% increase in TVA Group's adjusted annual operating income.
"Our broadcasting business posted very strong results, mainly because of the impact of the increase in advertising revenues at the specialty channels and TVA Network, higher subscription revenues at TVA Sports, and cost reductions generated by the various restructuring initiatives implemented in recent years," said France Lauzière , president and CEO of TVA Group, in a statement.
Citing numbers from Numeris, Lauzière  said the total market share for TVA and its affiliated specialty channels reached 37.2%, up from 35.5% in 2016.
On the teleco side, Quebecor's Club illico OTT service saw annual revenues increase 26.4% to $8.3 million in the year, with 14,200 subscribers.
Image: Shutterstock