Mr. D to retire
CBC has confirmed the series' upcoming eighth season will be its last.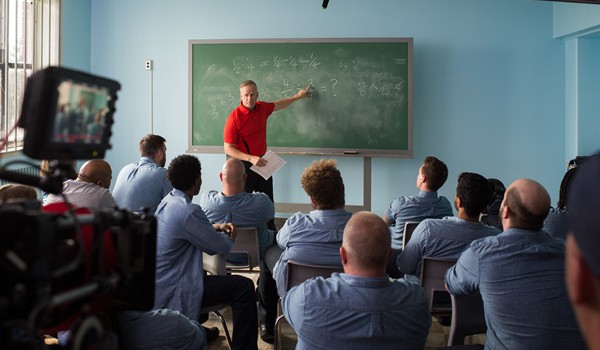 After eight seasons of laughs, CBC's original comedy Mr. D (8 x 30 mins) will leave the classroom.
Ahead of the Canadian Screen Awards broadcast on Sunday, co-creator, exec producer and star of the half-hour comedy Gerry Dee made the announcement via Twitter that the show's upcoming eighth season would be its last. CBC has subsequently confirmed the news.
"Every show has a time when you have to keep its creative integrity in mind. Creatively, this felt like the right time," Dee said in a statement to Playback Daily.
Produced by Halifax-based Topsail Productions Limited and Gerard ADHD Entertainment Inc., Topsail's Michael Volpe exec produces. Mr. D, which follows an unmotivated teacher trying to fake his way through life and work, is distributed worldwide by Entertainment One Television.
While the classroom comedy may be coming to an end, a spokesperson for CBC confirmed that Dee is now in development with the pubcaster on a new comedy series, though no further details were provided.
Mr. D also stars Bette MacDonald, Bill Wood, Jonathan Torrens, Mark Little, Lauren Hammersley, Naomi Snieckus, Darrin Rose, Wes Williams, Suresh John, Kathleen Phillips and Emma Hunter.
The final season of Mr. D will start production in Halifax this summer.