Rare Earth Media options Bethune biography
Adapted by Jordan Paterson (pictured), the Vancouver prodco will coproduce the feature with China's Ray Production.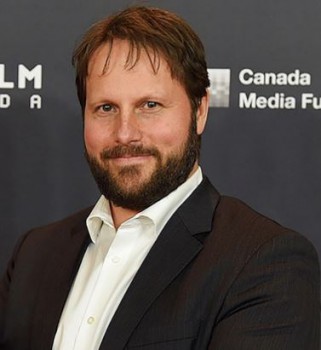 Vancouver-based prodco Rare Earth Media has optioned the film and TV rights to Roderick and Sharon Stewart's Phoenix: The Life of Norman Bethune. The prodco will adapt the biography into a feature film, coproducing alongside China's Ray Production, which will also finance the project.
The China/Canada copro, with a budget of USD $30 million, tells the story of Dr. Norman Bethune, the Canadian doctor who helped bring modern medicine to rural China. Dr. Bethune served with the Communist Eighth Route Army during the Second Sino-Japanese War (1937-1945), and made a particularly strong impression on the leader of the Communist Party of China, Mao Zedong.
Rare Earth's Jordan Paterson (pictured) will pen the script. He will produce alongside Rare Earth's Jesse Savath and Ray Production's Wang Yu and Jun Zhan. The film will be introduced to buyers at the Hong Kong International Film & TV Market later this month.
Paterson is set to join Canadian Heritage Minister Melanie Joly's delegation on a trade mission to China this April. The mission will focus on four sectors: film and audio-visual (including animation and visual effects); video games, virtual reality and augmented reality; digital content created for public spaces or museums; and performing arts.
In 2017, a new coproduction treaty between Canada and China came into effect. The treaty overs film projects created for any distribution platform and sets a 15% minimum and 85% maximum contribution from producers of both countries. Past coproductions include 2012′s China Heavyweight, from Montreal's EyeSteelFilm and Beijing's Yuanfang Media, and the 2014 Nicolas Cage-starrer Outcast, a copro with China and France.
Rare Earth has worked on Chinese coproductions in the past. It most recently coproduced Tricks on the Dead with CCTV 10 and GDTV China and Rogers/OMNI in Canada.