Programming profile: A&E and History
Elaine Frontain Bryant, EVP and head of programming at A&E Networks, and Eli Lehrer, EVP of programming at History, talk the channels' diverging programming strategies.
In 2017, A&E Networks made the decision to end scripted programming on A&E, instead focusing on reinventing the channel's non-fiction slate. Going back to its roots, the U.S. network relaunched its Biography franchise, and expanded its orders for hits like docuseries Leah Remini: Scientology and the Aftermath and Live PD, which follows American cops, in real time, as they patrol their communities.
At the same time, A&E's sister channel, History, debuted two new scripted series, Navy SEAL drama Six and historical fiction Knighfall. Driven by the success of its first-ever original series, Vikings, the channel has slowly been developing a name for itself as a home for premium scripted content. Vikings, recently greenlit for a sixth season, is produced by Toronto's Take 5 Productions and Ireland's World 2000 Entertainment and airs on Corus Entertainment's History in Canada.
Here, Playback catches up with Elaine Frontain Bryant, EVP and head of programming at A&E Networks, as well as Eli Lehrer, EVP of programming at History, to discuss the channels' diverging programming strategies and what they're looking for next.
A&E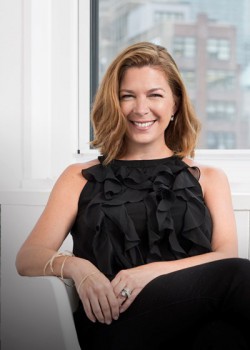 Playback: Why did A&E ultimately decide to get out of the scripted space?
Elaine Frontain Bryant: We saw the very, very, very cluttered landscape of scripted programming – I think it was over 400 or 600 entrants last year – and we [decided] to play to our strengths. A&E has always had a heritage in strong nonfiction and we decided to put our creative and financial resources towards our strengths. We've had 10 months of continued growth since then.
PB: What makes a series a fit for A&E?
EFB: We call [our brand] "disruptive non-fiction." Our shows make an impact. Not only are the subjects brave in telling their stories, but [it takes] brave producing to put these shows on the air.
We really do believe in being first. You've not seen live cops [in real-time], right? You've not seen a community of people with Down's Syndrome get highlighted [as they are in Born This Way]. You've seen jail programming, but you've not seen innocent people entering a jail [undercover, like they do in 60 Days In]. All of these shows, if they aren't produced with the perfect tone or with transparency, like in Live PD, would just be disasters.
PB: The unscripted space is equally as cluttered as scripted. Where are you looking for new ideas?
EFB: We can be inspired by anything. We adapted Intervention this season into a more serialized eight episodes about the heroin triangle [an area in northern Atlanta facing an addiction crisis] just by reading about the opioid crisis in America in the newspaper. The show is up almost 20% season-over-season because of that.
There aren't that many genuinely new ideas, so it excites us when [we're presented with] something that we know has worked over the course of TV, but the gas is poured on it in a different way.
PB: How can a Canadian producer get your attention?
EFB: Understand we're not looking to do what is on air already. We are never looking for our version of Discovery's hit show.
We take pitches at any level, from paper to tape, it depends on what it needs to sell the idea, especially if we don't know the person. Usually [sending pitches through] an agent, lawyer or some kind of representation is helpful. But it's not like it needs to be a full razzle dazzle of a deck. A bad idea on a colourful deck is not going to get our attention any better than just a really unusual, provocative and well thought-out idea.
History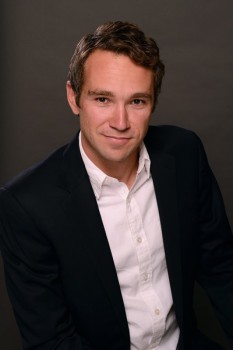 PB: Are you looking to commission more scripted series?
Eli Lehrer: I don't think there's a numerical target [we're looking to hit]. Our commissioning is really driven by the strength of the creative and the talent behind it. Certainly if we fell in love with another project there's no reason we would limit ourselves to only having four [series]. Because our unscripted brand is so strong we have the luxury of being judicious about how much scripted we do. That allows us to really focus on commissioning projects we love and believe in.
Right now we have four scripted series in various stages of production: Vikings, Six, Knightfall and Project Blue Book [about government sponsored UFO investigations]. We're also working on The Breach, which is a limited series [about Bill Clinton's impeachment], and we have multiple other limited series in various stages of development. We feel like over the last few years we've made a real push to establish ourselves as a destination for premium scripted programming.
PB: Are there any particular areas or time periods you're looking to explore more deeply?
EL: We're not generally that prescriptive in terms of what we tell writers and producers. We want to be driven by what stories they're passionate to tell. There are certainly areas that we know resonate with our audience because we've seen them respond to unscripted programs [on the same subjects]. Nonfiction programs on the Knights Templar and Navy SEALs have always worked well for the network, for example, so it was exciting to see those topics translate into scripted with Knightfall and Six. But I'd be lying if I said when Michael Hirst walked in with Vikings  that it was a world we were dying to get into. It was really the confluence of a subject matter that we hadn't seen that was incredibly unique. That's generally what drives decision making.
PB: What are you looking for on the unscripted side?
EL: We do everything from one-off premium documentaries on historical topics to multi-part series where we take a really deep dive into a single subject, like our upcoming series Men Who Built America: Frontiersmen. The largest part of our slate is traditional unscripted reality series. There's multiple categories within that, but we are really open to all sorts of forms and genres as long as it feels like there is some core connection to history.
This article originally appeared in the Spring 2018 issue of Playback