Dark Blue Girl sweeps VIWIFF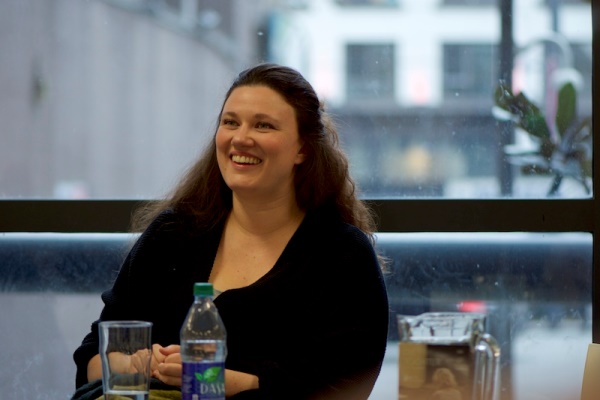 Writer/director Mascha Schilinski's feature took home best feature and best direction, among other awards, at the Vancouver women's film fest.
Dark Blue Girl swept the 13th Vancouver International Women in Film Festival's (VIWIFF) awards on Sunday night, winning five awards.
Written and directed by Mascha Schilinski (pictured), the feature follows a young girl who does not want her parents to get back together again. Dark Blue Girl picked up the IATSE 891 Award for Best Feature, while Schilinski also picked up the DGC Award for Best Direction and the Bron Award for Best Screenwriting for the film.
Dark Blue Girl's editor Svenja Baumgärtner also won the Canadian Cinema Editors Award for Best Editing in a Feature, while the film's composer Anna Gemina took home the Canadian Federation of Musicians Award for Best Musical Score.
Meanwhile, Maithili Venkataraman won for best cinematography in a feature for Deepa Mehta's Anatomy of Violence (from Hamilton Mehta Productions).
Three local shorts were also awarded. Mayumi Yoshida's Akashi, Jean Parsons' and Jennifer Chiu's Memory of the Peace and Crystal Lowe's The Curtain took home Matrix Awards, presented by Matrix Production Services.
Meanwhile, Toronto's Jill Taylor took home the Ken Hayward Award for Best Screenplay for her project "I Need a Hero." The screenplay follows a former space hero with a mysterious secret who is called to save the world again with his daughter. Taylor was awarded from a group of three finalists.
Other winners from the big night include the France/U.S. copro The Women Who Run Hollywood, which won best documentary, and Natacha Krief, who picked up the UBC/ACTRA Award for Best Performance in a Feature for her role in Anissa 2002.
In the shorts category, Beatrice Picard won the Mary-Anne Neal Award for Best Performance in a Short for her role in Marguerite, while the ICG 669 Award for Best Cinematography in a Short was given to Lubov Morozova for Kis. Hannah Dougherty won the Ron Heaps Award for Editing in a Short for Mates.
The film fest is hosted by not-for-profit Women in Film and Television Vancouver (WIFTV) to highlight international and local films with women in at least three of the creative roles.
Image: Mascha Schilinski (photo credit Susan Lu)