IP: The new currency of ideas
The growing demand for more content is sending prodcos to new places in search of fresh properties.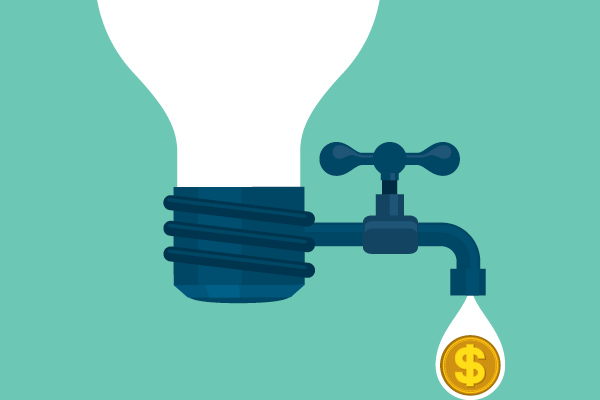 In this era of peak TV, the search for compelling IP has never been more intense.
According to industry estimates, there were nearly 500 scripted series on broadcast and streaming outlets last year in the U.S. alone – a number on an upward trajectory. This growing demand for content, particularly from streaming services led by Netflix, has left production companies scrambling for fresh screen brands.
The more entrepreneurial media companies are ramping up their digital initiatives and forging unique partnerships both in traditional and non-traditional spaces, hoping to feed the broadcast development beast and extend their businesses into new areas. In the digital Wild West, all angles are worth exploring.
"There has never been more demand for ultra-premium content," says Michel Pratte, New York-based chief revenue officer at Boat Rocker Media. The Toronto company built its business on producing original broadcast properties including Being Erica and Orphan Black. But it is now beefing up its IP ownership by buying up smaller content companies and looking to digital platforms as IP incubators and future distribution channels.
In short, Boat Rocker is buying its way into a content stockpile. In 2016, it joined three venture-capitalist firms on a reported US$5 million funding round for The Outline, a website featuring daily articles on power, culture and the future.
"There's an increasing amount of screen content coming from journalism, whether it's around educational documentaries, crime, or cultural stories," Pratte says. "[Studios] are taking their access to long-form written or short-form video IP, finding amazing characters and expanding that into long-form television. We have a similar opportunity. We like to stay close to The Outline team to see if they hit any stories we could develop into TV." Although Pratte is hopeful, Boat Rocker hasn't yet announced any projects in development out of the partnership.
In 2013, Boat Rocker launched its Ventures division, focused on online content and overseen by Pratte. A little more than a year ago, his purview expanded to also encompass its rights and brands divisions, mergers and acquisitions and other corporate development, as each area represents a different way of investing towards IP ownership.
"We look at all that as one big portfolio, because nobody knows where our industry's going," says Pratte. "We've taken the view that scale and diversification are important in getting us through the next several years."
Boat Rocker's M&A strategy has focused on kids IP, including the recent takeover of the kids and family division of the U.K.'s FremantleMedia, bringing it coproduction properties including Danger Mouse and Bitz & Bob.
Boat Rocker also sees synergies between apps and TV. Last year, it was the lead investor in a US$8.5 million funding round for New York-based MarcoPolo Learning, which teaches children about the natural world through mobile games. The partnership not only expands Boat Rocker's footprint in the interactive space, but also allows it to produce and distribute long-form content developed from MarcoPolo app characters.
"It's about designing IP that starts in the optimal place with the right investment but then is able to migrate to different platforms," Pratte says. "That has to be our goal if we want to be an IP monetization ownership business versus a production service business for big OTT providers and broadcasters."
The Ventures division has invested in previously uncharted areas for the company. Four years ago it launched Evolve Functional Fitness, a mobile fitness program featuring high-quality video content. While that offering remains up and running, it won't displace Boat Rocker's core TV business anytime soon. The Ventures division has since shifted its strategy in the startup space to one of investment.
"We'll probably spin out a couple more startups, but our focus on digital direct-to-consumer content has shifted to backing entrepreneurs in a minority-stake position," Pratte explains. "We need industry-leading experts thinking day-to-day about building those businesses with a diversified capital base."
Standalone businesses are the priority at Vancouver's Creative Labs, conceived by Hollywood's Creative Artists Agency (CAA) in a bid to leverage CAA's resources and relationships in entertainment and sports for new digital platforms. The startup raised US$12.5 million from international investors including Boat Rocker Ventures, eOne, Montreal's Attraction Images and tech-focused Canadian venture capitalists Real Ventures.
"[Our investors] rely on us to gather data and intelligence to figure out how to build companies and provide returns," says Creative Labs co-founder and chairman Leonard Brody, a media and startup veteran. "We are consistently sharing intel with them. In some instances, we [Creative Labs] will act as a SWOT [strength, weakness, opportunities, threat analysis] team around innovation and they can act as distribution partners for some of the products."
CAA previously built digital ventures around talent, such as comedy website/prodco Funny or Die with Will Ferrell and influencer-marketing firm WhoSay featuring the participation of Tom Hanks among other Hollywood notables, and Creative Labs is CAA's formalization of that direction. CAA will continue to focus on the broadcast and movie businesses and leave Creative Labs to forge ahead in the digital space.
"We're thinking less about traditional media and more about how you extend audience from traditional media into revenue sources in other areas like artificial intelligence and e-commerce," Brody says.
Creative Labs sees growth over the next three years in gaming and audio and has placed its bets accordingly. Last year it launched Ground Control, an L.A.-based company offering interactive audio for virtual-assistant devices. A big early get is celeb British chef Gordon Ramsay, who is collaborating on a cooking experience for Amazon Alexa, the hope being to carry Ramsay's TV audience over to the platform.
"Each partner has different content and we're exploring the most effective way to build engagement and then monetize that," says Creative Labs co-founder and CEO Mike Edwards.
Creative Labs is also banking on a new spin on the age-old platform of literature, with Belletrist, a virtual book club curated by American Horror Story actor Emma Roberts and producer Karah Preiss, which spotlights and sells books and promotes indie bookstores.
Also in the print world, comic books continue to be an IP goldmine. Interest has expanded beyond the ubiquitous superheroes of Marvel, which Disney acquired in 2009, and DC Comics, long in the Warner Bros. family. More cerebral fare from indie publishers has also broken through, such as Preacher, which Canucks Seth Rogen and Evan Goldberg developed as an AMC series from a comic by adult-skewing Vertigo.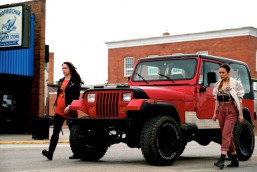 And in Canada, Seven24 Films' adaptation of IDW Entertainment's cult supernatural Western comic Wynonna Earp (pictured left) has found significant traction with audiences and is now in production on season three for Syfy and Space.
"Comics are the ultimate [property] to draw a universe around and it's how our company was created," says Catherine Winder, partner and CEO of Skybound North, the Vancouver offshoot of Hollywood's Skybound Entertainment, co-founded by Robert Kirkman, co-creator of comic The Walking Dead. The B.C. shop opened in 2016 to take advantage of the province's digital talent pool and expand the company's IP slate and international operations. And while previously comics were optioned but then became their own, independent entity, the goal for Skybound, which reps dozen of titles for Image Comics, is to keep the IP's creator at the heart of the content creation process, which can help maintain continuity and the creator's long-term vision for his or her property.
But Skybound is more than comics. It has a games division – encompassing the digital and tabletop varieties – from which it is expanding card game Superfight into other platforms. "There's nothing we won't consider extending into a form of storytelling," Winder says.
The company also has invested in startup Toonstar, which offers software that enables users to live-stream their own cartoons with animated characters brought to life in real-time using facial recognition. Skybound is using the technology to produce streaming toons featuring some of its original characters, with whom viewers can interact live. It will then use fan feedback to help build a traditional broadcast property. It's a disruptive development model aided by a simplified animation process.
"You have to look at all sorts of ways of producing," Winder says. "It's a competitive marketplace and you want to cut through. Skybound North's connection to Skybound Entertainment is itself a partnership with a company with a rich depth of IP we can tap into and bring up to Canada and develop possibly as Canadian content."
The digital space has provided access to an infinite number of creators to present their work, and so entertainment companies are keen to find the literary needle in the book stack. Wattpad is helping with the search.
The Toronto-based online community, which touts 65 million monthly visitors, allows scribes to post their prose-in-progress, providing them with exposure and feedback from fellow members. It claims more than 400 million stories have been uploaded, with analytics on each. Wattpad publishes the number of "reads" each piece has received and how many people have voted for the work.
While not boasting the most established novelists, Wattpad believes it offers content in every conceivable genre and more in-depth market research than a traditional publisher. And its analytic capabilities were recently boosted by a US$51 million investment from backers led by Chinese internet giant Tencent Holdings.
"We know not just how many times a story was read, but also how much time has been spent reading, in what countries it was read most, and the last time it was read," says Aron Levitz, head of Wattpad Studios, which launched in 2016 to coproduce Wattpad stories for screen and print platforms.
He adds Wattpad can also involve its community in the adaptation process, testing out lines of dialogue or asking what scenes could be cut. While the company isn't commenting on specific development projects, it says it's using this approach with eOne. (When Wattpad arranges a deal between a writer and one of its media partners, it takes a financial cut as an agent would. Writers are also paid when approached by Wattpad and its partners to develop custom content.)
The company scored an early success with the Philippines' TV5 Network, coproducing Wattpad Presents, a series that went to air in 2014, adapting some of the platform's most popular teen-themed stories into 4 x 22 miniseries that drew an average audience of 1.6 million. Drawing from 76 stories, 250 episodes were produced.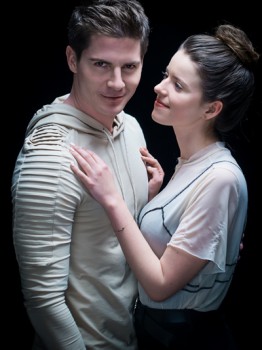 Along with Santa Monica-based online creative community Tongal, Wattpad brought Brit scribe Lauren Palphreyman's supernatural romancer Cupid's Match (pictured) to CW Seed, the U.S. network's digital channel. Read more than 35 million times, the screen adaptation launched on Valentine's Day.
While Wattpad has partnerships with Universal Cable Productions and Turner networks, it has yet to produce a Canadian TV series, though it says development news is forthcoming.
Meanwhile, it has teamed with B.C.'s The Coup Company on Wattpad Presents Strange Yarns, based on a horror anthology by screenwriter Josh Saltzman (Inspector Gadget). Six of Saltzman's Strange Yarns short stories were selected for production, each helmed by a different up-and-coming director on budgets of $6,000. They were slated for release in February with distribution outlets yet to be confirmed. Saltzman began posting to Wattpad just to stretch beyond his kids-show screenplays, but he now hopes Strange Yarns can blossom into a young-adult Twilight Zone-like series. He currently has a half-dozen works on Wattpad, and is using member feedback to help decide to which he will devote the most time.
"I want to continue putting short horror fiction on Wattpad and see what becomes of it, because it's such a great testing ground for my material, and if it catches and gets attention, now it could wind up with big producers," says Saltzman, reached in L.A., where he is currently working on the Amazon Prime Video kids animated program Pete the Cat.
With all the programming currently in production and the search for new IP raging, it is often referred to as a golden age of content, and Saltzman says for creators, that's a good thing.
"It's a golden age because the idea of trying to make a show for everybody doesn't exist anymore. The model is too fractured," Saltzman says. "Now it's about having a niche audience and creating with your most personal voice and seeing how people connect with that. And for a creator, there is nothing more exciting."
This article originally appeared in the Spring 2018 issue of Playback magazine.