Fractured landscape: Canada's kids-content biz
Canadian producers are scrambling to adjust their business models in the face of a stalled domestic system and increasingly globalized production environment.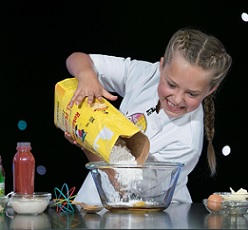 Toronto's marblemedia is one of many Canadian production companies feeling the strain of an abrupt and severe decline in the number of domestic greenlights over the past two years.
Case in point: over the past decade, the 17-year-old company had at least one show (sometimes two) with Corus annually. That was before the swift slowdown in Canadian commissions from the broadcaster. Now marblemedia has been without a series with the media co for two years, forcing it to take stock of its options and look outside the traditional model. And it's not alone.
While many try to find their way in a fast-changing landscape, a new picture is moving into focus: there is disparity between a dynamic and booming international marketplace and a contracting domestic sector in which consolidation, shrinking funding resources and a challenging regulatory environment have combined to stall the English-language kid-con production ecosystem in a way that hasn't been seen in decades.
This has left Canadian companies scrambling to form new partnerships, invest in new business models and explore new markets to replace the domestic greenlights that once formed the bedrock of their businesses.
For about two years, the reduction in English-language greenlights for kids content was felt profoundly across the length and breadth of the sector without being supported by concrete numbers. But data from 2017 is starting to roll in – and the numbers aren't good.
According to the CMPA's annual Profile report, released in February at Prime Time in Ottawa, the total amount of English-language kids content (both live action and animation) produced in 2016/17 slumped to $419 million, from $522 million the prior year. When separated, the report found production spending on English-language live-action content fell to $182 million in 2016/17, compared with $224 million a year before. Meanwhile, animation fell even further, dropping to $238 million, from $299 million. (The French-language sector posted steady year-over-year results, dipping marginally to $99 million from $100 million the year prior).
"It is clear the Canadian kids and animation sector is facing a crisis," says Scott Garvie, chair of the CMPA board of directors and SVP, Shaftesbury. "There is a drastic decline in the amount of independent production being commissioned by Canadian broadcasters. On top of this, the public and private funds that have traditionally supported this genre have been significantly reduced."
The severity of the situation prompted the CMPA to undertake another study to quantify what Garvie calls "troubling signs." Results from the research are expected in late spring.
The bottom line is a shortage of domestic greenlights. Aside from CBC, which benefited from a funding boost from the federal government, Corus and producer/broadcaster DHX Media are commissioning less content from indies. While no official numbers have been released, industry insiders say greenlights for indies are on near-lockdown at Corus following its $2.65-billion acquisition of Shaw Media in January 2016. (Corus did not respond to Playback magazine's interview request at press time.) Meanwhile, Family Channel owner DHX Media is in the midst of a strategic review to evaluate its options following disappointing quarterly results this past October. The sale of the whole company, certain assets or a merger with another are all being considered, according to a release issued in October by the Halifax company. (In both its quarterly filings since, DHX posted significant revenue growth on the back of its acquisition of the Peanuts and Strawberry Shortcake brands.)
In turn, the scarcity of commissions sent CMF-triggered funding into a nosedive: according to the CMF's annual reports, 13.7% of its Convergent Stream (both English- and French-language content) went to kids content in 2017, compared with an average of 20.4% in the four years prior (2012-2016). The decline equates to a $58-million drop in production activity, according to a regulatory filing by DHX, which said "an imbalance in funding children's content is now evident at the CMF."
As well, knock-on effects of the Let's Talk TV proceedings are still reverberating. "There were a lot of unintended consequences that came out of Let's Talk TV, specifically for the kids business," says marblemedia co-CEO and partner Mark Bishop. Chief among those was a reduction in the Cancon exhibition requirements for specialty networks (dropping to 35% in 2015, from a mandated 55%); an overhaul of the framework governing Certified Independent Production Funds (CIPFs), resulting in the loss of the Bell Fund as a funder for interactive content; the group licence renewals that gave broadcasters more flexibility on where they spend their dollars; and the deletion of a condition of licence requiring YTV, historically one of Canada's biggest buyers, to commission 90 hours of programming per year from indies. While many kid-con producers say the shift to less Canadian commissioning was something they saw coming, the combined sum of the regulatory changes had a "sudden and devastating" impact on the sector, according to Vince Commisso, president and CEO of 9 Story Media Group.
But, while the domestic environment has left Canadian producers with many obstacles to overcome, it is also forcing them to be nimble, adaptable and globally minded. As many producers have pointed out, the shortage of Canadian money has been offset by increased investment internationally, driven by the proliferation of deep-pocketed online platforms. The amount of international dollars in the free-to-air, pay TV and SVOD space has never been this robust – it's simply a question of finding ways to tap into it.
With Canadian capital making up a shrinking piece of the financial pie, the deal-making structure has shifted over the past decade, says Commisso. "The value chain used to be development, production, distribution. Now it's development (and you have to have a proven production capacity), but then the next step is distribution – you sell it, get buyers on board and then you produce it," he says.
Sinking Ship Entertainment partner and executive producer J.J. Johnson says his prodco has also found the deal-making process has become significantly more complex over the past few years.
Annedroids [released in 2014] took five international networks to finance. Our latest show has taken 10 networks to pull the financing together," he says.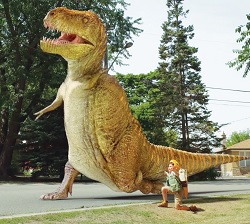 The advantage to creating a show for multiple international partners means it's more likely to appeal to a global audience, as opposed to a series developed for only one or two networks. In turn, that means more global sale opportunities (Annedroids, for example, is available in every country in the world, in many on multiple platforms). For Sinking Ship, which has for the past couple of years been financing its shows predominantly out of the U.S., the number of new, risk-taking platforms emerging (such as Amazon Prime) is a source of great promise. The forced global partnership search has made the prodco more inclined to push the envelope creatively, says Johnson, as buyers look to stand out in a busy market by programming distinct original content. For example, Amazon ordered Dino Dana (pictured, left), a gender flip on Sinking Ship's popular Dino Dan franchise, in 2015 for its fledgling SVOD.
For the past six years, Johnson says Sinking Ship has looked first to the international market (in particular the U.S.) when putting financing together. Once the majority of the funding is in place, the prodco then looks to Canada for a much smaller percentage of the total budget. "When you come back [to Canada] with something interesting and you're only asking for 7% or 8% it becomes a no-brainer [for broadcasters], versus [previous] scenarios where you were looking for 40% to 50% of the budget and you don't have any other partners to prove that there is a market for it," he says.
Acquisitions are another method through which some Canadian prodcos are achieving growth. In particular, companies such as 9 Story Media Group and Boat Rocker Media have looked overseas to find acquisition targets to expand their global footprints and untether themselves somewhat from a reliance on the domestic system.
Boat Rocker, for example, recently made a major move in extending its international footprint with the acquisition of FremantleMedia's Kids & Family Entertainment division, which is based in London, U.K. and has offices in New York and Hong Kong.
For 9 Story, the acquisitions began in 2015 with the purchase of Dublin-based animation studio, Brown Bag Films. "One of the reasons we purchased [Brown Bag] was we saw that there would be an impact on the regulatory system that would make the commissioning of Cancon less of a requirement of the broadcasters," says Commisso.
With a base established in Europe, 9 Story turned its attention to expanding its footprint in the U.S. with the January 2018 acquisition of New York-based kids prodco Out of the Blue Enterprises (with which 9 Story has collaborated on the series Daniel Tiger's Neighbourhood, pictured bottom right). The acquisitions mean 9 Story now has development hubs in Toronto, Dublin and New York, as well as a robust animated service-production pipeline (in Brown Bag) through which it can produce both service projects and owned IP. Among those projects is the recently announced Bewitched; an animated remake of the live-action U.S. series that aired on ABC from 1964 to 1972.
Marblemedia has also been mining the IP vaults to reimagine once-popular series for contemporary audiences. In August, the company optioned the rights to the Bell Media property Just Like Mom, a Canadian game show that tests which mother and child know each other the best. With more than 700 episodes, the series had been on the shelf since the '80s. Under the deal, marblemedia acquired the original IP from Bell Media, tweaked the format and rebooted it as Just Like Mom and Dad (pictured top left), partnering with Canadian broadcaster Yes TV, U.S. broadcaster BYUtv and Toronto ad agency Highway Entertainment, a division of the advertising and marketing company Omnicom Group.
Bishop says the financing structure for Just Like Mom and Dad is unique from a number of perspectives. First, it uses a "media-bank" model whereby an advertiser (in this case one represented by Highway Entertainment) does a deal directly with a network (Yes TV) and buys a certain amount of media around a certain show, which in turn enables the broadcaster to unlock financing for the production. Though marblemedia's deal with Highway was signed in June 2015, prior to the commissioning slowdown, Bishop says the decision to formalize its relationship with the Omnicom-owned company was undertaken with an eye to what lay ahead. "We saw on the horizon that the landscape was shifting and knew we must find other economic models to pay for content," he says. Just Like Mom and Dad also utilizes the traditional model of partnering with brands by featuring their products in the show's prize-winning component and kitchen-based bake-off segment. "It's just a very different model than five years ago," he says.
Marblemedia, which jointly owns the format rights with Bell Media, gave a sneak peek of the show to buyers at Kidscreen Summit and plans to launch sales at MIPTV in the hopes of tapping into the strong appetite for formats among international audiences.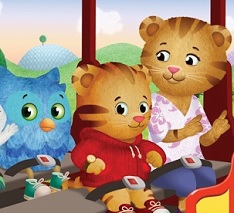 And while kids producers are increasingly looking abroad for financing, some recent policy changes have given producers hope that a shift for funding is underway here at home. Chief among those is the change to how federal tax credits are administered by CAVCO. As of March 2017, a traditional broadcaster no longer needs to be attached to a project in order for it to be eligible to receive the rebate. As well, CRTC-mandated changes to the CIPFs have given some flexibility to the Shaw Rocket Fund, which backs children's content across a range of platforms.
While Bishop calls these two shifts "a game-changer," he says many hurdles remain. "We're dealing with consolidation and a regulated system that's trying to understand what it should be. Right now, it's very challenging for Canadian kids producers to look at how they can leverage the available tools," he says.
The hope in the kids production community is that flexibility afforded to CIPFs and federal tax credits can be transferred across to the CMF, which still requires a broadcaster to trigger funding. Another change proposed to the CRTC was that a funding envelope be earmarked specifically for children's programming.
Canada is by no means unique in this context. Other markets have brought about regulatory change, such as the U.K., which recently saw its government pledge to invest £60 million (approximately $105 million) in production and distribution funding over three years to bolster the local kids industry, which lobbied hard for the increased investment.
Last year, domestic players reconstituted the kids and animation committee on the CMPA board with a view to making recommendations to government. As in the U.K., the group is focused on communicating the importance of a strong kids industry in shaping the country's youngest citizens in their foundational years.
"We have to always remind ourselves of the importance of the kids industry," says Bishop. "It serves so many purposes, from telling great stories to educating young minds. The fear is that if Canadian kids content is not being produced, then kids won't have access to it in their foundational years. So that is the other argument that we will continue to present to government."
This story appears in Spring 2018 issue of Playback magazine