Canadian projects headed to Tribeca Film Festival
Among them is Robert Budreau's (pictured) copro Stockholm, which world premieres in the festival's Spotlight Narrative program.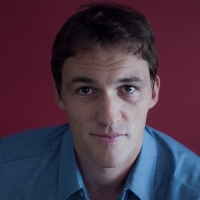 A number of Canadian feature projects and copros have been tapped to premiere as part of the 17th annual Tribeca Film Festival.
Among them is writer/director Robert Budreau's bank-heist thriller Stockholm (Canada/Sweden/U.S.), which will make its world premiere in the festival's Spotlight Narrative program. The copro, about the roots behind the psychological phenomenon Stockholm syndrome, filmed in Canada and Sweden last year. It's produced by Toronto's Nicholas Tabarrok of Darius Films, Budreau's Lumanity Productions banner and Jonathan Bronfman's JoBro Productions and stars Ethan Hawke and Noomi Rapace.
Meanwhile, Canadian feature Slut in a Good Way will make its international premiere in the Viewpoints category, which highlights documentaries and narratives from international and U.S. filmmakers with bold visions. Directed by Sophie Lorain and written by Catherine Léger, the feature follows three 17-year-olds girls who become smitten with the guys who work with them at a toy depot during the holiday season. Martin Paul-Hus also served as a producer on the feature. It stars Marguerite Bouchard, Rose Adam, Romane Denis, Alex Godbout, Anthony Therrien and Vassili Schneider.
Another copro selected for the New York festival is Canada/Romania/Germany/Sweden coproduction Lemonade ("Luna de Miere"), which is set for its international premiere in the fest's international narrative competition. Written and directed by Ioana Uricaru, the film tells the story of a mother who hopes to obtain a green card and move her son from Romania to the U.S. The feature was co-written by Tatiana Ionașcu and produced by Cristian Mungiu, Yanick Létourneau, Eike Goreczka, Christoph Kukula, Sean Wheelan, Anthony Muir. Actors on the project include Mălina Manovici, Steve Bacic, Dylan Scott Smith, Milan Hurduc, Ruxandra Maniu.
Another feature with Canadian roots is writer/director Justin P. Lange's The Dark (Austria). Produced by Danny Krausz, Kurt Stocker, Laura Permutter, and Andrew Nicholas McCann Smith, the feature is about a young flesh-eater who befriends a boy who has been physically abused. The film, from Austria's Dor Film Produktionsgesllschaft and Toronto-based prodco First Love Films, will make its world premiere in Tribeca's Midnight section.
The 2018 feature film program includes 96 films from 103 filmmakers.
The Tribeca Film Festival runs from April 18 to 29th in New York.