Canadian projects named to new Cannes Drama Creative Forum
The Donaldson Company's Whatever, Linda (pictured) is one of the titles named to the new Canneseries In Development program.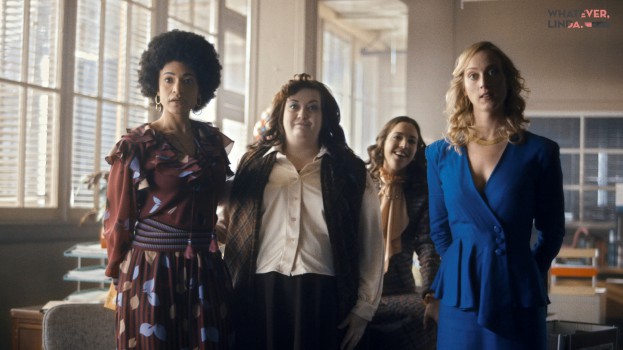 A number of Canadian projects have been named finalists in the Cannes Drama Creative Forum's In Development program, from among 344 international submissions.
The Donaldson Company's Whatever, Linda (pictured), Joseph Kay's Revival and Jen Mc Gowan and Eliza Lee's Angelica (U.S./Canada) were named among 12 projects in the new two-day event this April, which is organized by MIPTV and Canneseries/Cannes International Series Festival.
Canneseries was launched with great fanfare last fall at MIPCOM, and represents a collaboration between MIP organizer Reed Midem and the city of Cannes, which also famously plays host to the Festival de Cannes in May. In Development is designed to be a fast-track to production, will see the chosen projects being presented to potential partners, including financiers, decision makers, distributors, talent agencies and commissioning editors. The projects were selected by an international advisory board that included Studiocanal TV's Rola Bauer, BBC Worldwide's Ben Donald, Sony Pictures Television Networks' Marie Jacobson and RTÉ's Jane Gogan.
Created and written by Hannah Cheesman and Julian DeZotti, Whatever, Linda is a TV adaptation of the web series of the same name. The IPF-funded digital series garnered a number of awards and nominations upon its release in 2014 (including three awards at the 2015 Vancouver Web Series Festival, including best digital series, and a CSA nomination for best digital series) and was later put into development by the Mark Gordon Company in L.A.
While a TV greenlight didn't come to fruition in the U.S., the project is now in development with Bell Media, with Mackenzie Donaldson attached as producer and Graeme Manson as executive producer. Cheesman and Dezotti are penning the adaptation, as well as exec producing.
Also in the program are Elephant Story's Les Misérables (France), Anagram Sverige's The Machinery (Sweden) and Jen McGowan and Eliza Lee's Angelica (U.S.).
Elsewhere, there is also Canadian involvement in Cannes Drama Creative Forum's Digital Short Form Series Pitch competition. Made with Love, a digital project from Toronto's First Love Films, is one of six finalists. Each of the projects will be pitched at an event on April 10.