Melissa Kajpust upped at Super Channel
With the promotion, Kajpust's remit will expand to include all U.S. and international program acquisitions.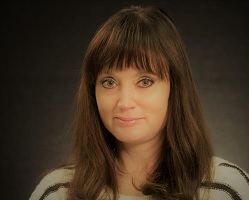 Melissa Kajpust is taking over the role of VP, programming at Super Channel as the broadcaster continues its restructuring.
Kajpust, who previously served as director of programming, international distributors and Canadian pre-sales, will see her remit expand to include all U.S. and international program acquisitions. Reporting to president and CEO Don McDonald, she will also oversee the programming direction for three of the Edmonton-based broadcaster's channels (SC1, SC2 and SC Vault). The VP, programming position was previously held Sandy Perkins, who departed the company last fall in its restructure.
In her previous role, Kajpust was responsible for acquiring a number of international dramas including American Gods, Mr. Mercedes, Get Shorty, Harlots and Berlin Station.
In May 2016, the broadcaster's parent company Allarco filed for a period of creditor protection which has since been extended on a number of occasions. Most recently, Court of Queen's Bench of Alberta, Judicial Centre of Edmonton approved a "plan of compromise" that will see Allarco pay $2.95 million to 142 creditors affected by the filing. The court also approved an extension of the stay of proceedings until request for a stay of proceedings until April 15, 2018.