Rita Shelton Deverell named ACTRA's Woman of the Year
The Vision TV founder is being recognized for her artistic and advocacy achievements.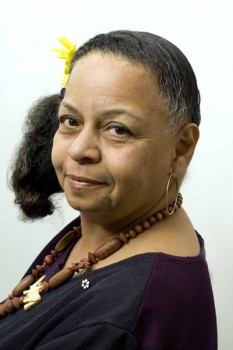 Rita Shelton Deverell has been named ACTRA's Woman of the Year.
The annual award honours an ACTRA member's passion to support fellow ACTRA members and women in the industry.
A two-time Gemini award recipient, Deverell has been an ACTRA member since 1974. A founder of Vision TV, she is also a theatre artist and an independent TV producer/director.
In 2005, she was named a member of the Order of Canada for her work as a journalist. Under her leadership as director of news and current affairs, APTN National News launched its first daily show in 2002. Also during the 1980s, Deverell was acting director of the University of Regina's journalism school.
Deverell has previously been awarded the Crystal Award from Women in Film and Television – Toronto's (WIFT-T) in 1995 and the Black Women's Civic Engagement Network Leadership Award in 2010.
She has also served on ACTRA's Saskatchewan Branch Council and the national executive in the 1970s and 80s. Deverell also coordinated the organization's earliest study on diversity called "Equal Opportunities to Perform" in 1987.
In addition to her work with ACTRA, she has served on boards of WIFT-T, the Ontario Media Development Corporation, OCAD University and Women in the Director's Chair. She has also been a CanWest Global Fellow in Media at Western University and a Storyteller in Residence at Centennial College's Centre for Creative Communication.
Deverell joins past ACTRA Woman of the Year recipients, including Tina Keeper, Catherine Joell MacKinnon, Amanda Tapping, Shirley Douglas, Tantoo Cardinal and more.