CSAs 2018: Women take the stage
Awards season is traditionally dominated by men, but this year's Canadian Screen Awards shines a spotlight on more diverse talent.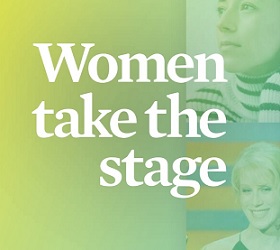 By Regan Reid and Lauren Malyk
"And here are the all-male nominees."
Actress Natalie Portman made headlines at the 2018 Golden Globe Awards when she took the stage to present the award for best feature film director. Not a single woman was nominated in the category, an all-too-regular occurrence at awards shows. In fact, in the Golden Globe's history, only five women directors have ever been nominated for best director (two of whom were nominated twice).
That won't be the case at this year's Canadian Screen Awards, where women dominate a number of key categories. On the TV side, all of the series up for best writing in a drama were penned by women (plus Graeme Manson, who co-wrote Orphan Black with Renée St. Cyr), while three of the five best director in a drama series nominees are women. Women received two of the five best direction in a comedy noms, and three of five best doc program directing nods. Meanwhile, Anne and Cardinal, both produced by female-led prodcos, have 25 noms between them.
On the film side, four of the seven films up for best picture are directed by women, and two of those women will compete for best director. Meanwhile, seven of 12 writing nominees are women.
The CSAs have not always been so female-friendly. In the last two years, just one of each year's 10 best picture nominees was directed by a woman. Moreover, only one woman was nominated for best writing in a dramatic series last year. So what's changed?
Louis Calabro, VP of programming at the Academy of Canadian Cinema and Television, says the nominee list is a reflection of what's happening in film and TV. As the wider industry makes efforts to achieve gender parity, that's showing up in the CSA nominations. While the Canadian Academy saw roughly the same number of submissions this year, those submissions had more women creatives behind them, he says. Calabro added that, as it does every year, the Academy selected jury members to "best reflect the wider Canadian population."
Another factor is the entertainment landscape itself. With more than 400 original series airing on television a year, the demand for new stories and talent has also never been greater, which has made room (if slowly) for shows created by underrepresented voices. "The shows nominated for best writing are not your old-school network-style series. Mary Kills People and Wynonna Earp are bold and unusual premises. Each is the product of a showrunner's unique and distinct vision," says Writers Guild of Canada president Jill Golick.
As the wider industry looks to make change with movements like #TimesUp and #MeToo, Marguerite Pigott, VP of outreach and strategic initiatives at the CMPA, says the films and series nominated this year are also helping to move the conversation forward.
"One of the problems that leads to the dynamic that results in women being harassed is how women are portrayed in media. We've got to look at the portrayal of women as part of the problem," she says. Stereotypical and sexualized depictions of women help to reinforce unconscious biases and contribute to a culture of harassment. With series like Workin' Moms and Baroness Von Sketch, and in films like Maudie, Pigott says, women are depicted as full, complicated and sometimes messy human beings.
"Because women are telling the stories, I think the portrayal of women [is] changing in the media. That is going to have an impact on how women are treated in society at large."
"This is a good news story, but there's a really long way to go," Canadian Academy CEO Beth Janson says of this year's nominees. "There are other groups that are constantly under-recognized who are part of the Canadian fabric – people of colour, women of colour. We need to keep pushing and reaching beyond our known circles for new content, new voices."
While there's more work to be done, Pigott says this year's nominees are a reflection of industry efforts that are slowly, but surely, leading to systemic change.
"We're at a moment of inflection in our industry, where Telefilm, CMF, CBC and other key players are demanding women get their fair shot – women writers, producers and directors, and diverse and Indigenous people as well – that they be made central," she says. "The nominations demonstrate we're moving in the right direction, and when we see the marketplace demonstrate that, there's no question, this isn't a trend, this is just the beginning of a new way that the industry is going to work."
Here, Playback spotlights some of the women behind the film and TV projects with the most CSA nominations.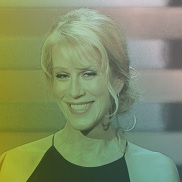 Moira Walley-Beckett
Project: Creator, exec producer and showrunner on Anne. The CBC/Netflix series is up for 13 nominations
Prodco: Northwood Entertainment
AMA: Anne garnered an average 2+ audience of 898,000 over the course of its debut season
Up for: Best drama series, with Walley-Beckett nominated for best writing in a drama series for the episode "I Am No Bird, And No Net Ensnares Me"
Past Credits & Awards: Flesh and Bone (2015), Breaking Bad (2009-2013); Emmy for outstanding writing for a drama series for Breaking Bad episode "Ozymandias," Producers Guild of America award for outstanding producer of episodic content for Breaking Bad
Mentor: Breaking Bad creator Vince Gilligan
Up next: Season two of Anne, set to debut later in 2018
Thoughts on #MeToo and #TimesUp: "We still have a long way to go in working towards equality, but it feels like there's been a cultural shift. The most important thing is hiring women at every level – from writers to producers to crew members."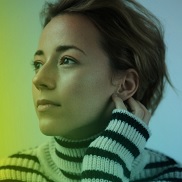 Karine Vanasse
Project: Actor on Cardinal. The CTV show is up for 12 nominations
Prodco: Sienna Films and eOne
AMA: The January season two premiere of Cardinal had an average audience of 1.1 million
Up For: Best lead actress in a drama program or limited series for her role as Detective Lise Delorme
Past Credits & Awards: Polytechnique (2009), Blue Moon (2016), De pere en flic 2 (2017); Genie Award for best lead actress for Polytechnique and Jutra Award for best actress for Séraphin: un homme et son péché
Mentors: The cast, writers and directors of Cardinal
Up next: Starring in Cardinal season three and the upcoming Guy Édoin feature Malek (2018)
Thoughts on #MeToo and #TimesUp: "This is the time and opportunity for a paradigm shift in what we've seen as normal and acceptable [behaviour] in the past."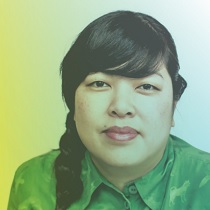 Aleysa Young
Project: Director on Kim's Convenience. The CBC show is up for 12 nominations
Prodco: Thunderbird Entertainment, in association with Soulpepper
AMA: Kim's Convenience garnered an average 2+ audience of 715,000 over the course of its second season
Up for: Best direction in a comedy for the episode "Date Night" (plus a joint nom for best direction in a variety or sketch comedy for This Hour Has 22 Minutes, "Episode 17″)
Past Credits & Awards: Baroness Von Sketch Show (2016), Workin' Moms (2017); Directors Guild of Canada award for outstanding directorial achievement in comedy for Baroness
Mentors: The Baronesses (Carolyn Taylor, Aurora Browne, Meredith MacNeill, Jennifer Whalen) and Workin' Moms' Catherine Reitman
Up next: Post-production on her short film Good Girls (2018), about two women trying drugs for the first time
Thoughts on #MeToo and #TimesUp: "I support any initiatives working towards equity, fairness and a freer society. My hope is that these movements are not only empowering women, but any underrepresented or undervalued [person] who has been taken advantage of."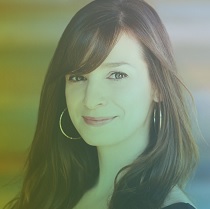 Tara Armstrong
Project: Creator, writer and co-executive producer on Mary Kills People. The Global series is up for nine nominations
Prodco: Cameron Pictures and eOne
AMA: With playback data for the first three episodes, season two averaged a 2+ audience of 680,000
Up for: Best drama series and best writing in a drama series for the episode "Bloody Mary"
Past Credits & Awards: Story editor on Private Eyes, wrote the Travelers episode "Aleksander"; Won Women in Film & Television – Vancouver's Spotlight award for artistic achievement
Mentor: University of British Columbia screenwriting professor Peggy Thompson
Up next: Pitching her series High Touch with ABC Signature Studios. The series follows a woman working in New York real estate development, who is trying to smash the glass ceiling in the ultimate boys' club.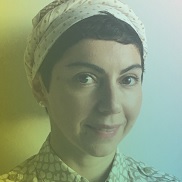 Sadaf Foroughi
Project: Director of Ava. The film is up for eight nominations
Prodco and financing: Produced by Sweet Delight Pictures; financing from the Canada Council for the Arts, Le Conseil des Arts et des Lettres du Quebec, Doha Film Institute
Production budget: $251,000
Release date: Jan. 26, 2018 (no box office data)
Up for: Best motion picture, achievement in direction, original screenplay
Past Credits & Awards: The Pot and the Oak (2017), Mahsa: Cantata for a Forbidden Voice in Four Movements (2013); Ava already picked up the 2018 CSA for best first feature, in addition to winning the FIPRESCI Discovery award at TIFF 2017
Up next: Developing a re-interpretation of Romeo and Juliet
Thoughts on #MeToo and #TimesUp: "It is a good beginning for radical change, but there is still a lot to do. Unfortunately, most women have experienced harassment at least once in their life. I hope women in Iran and other restricted countries will soon be able to talk about their issues as well."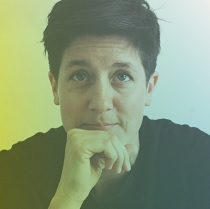 Kathleen Hepburn
Project: Director of Never Steady, Never Still. The film is up for eight nominations
Prodco and financing: Produced by Experimental Forest Films and Christie Street Creative; financing from Telefilm, Harold Greenberg Fund, Women in the Director's Chair
Production budget: $900,000
Release date: March 2, 2018
Up for: Best motion picture, original screenplay
Past Credits & Awards: His Name is Willy (2017), Benjamin (2015); won the Vancouver Film Critics Circle Awards for best director, best Canadian film and best B.C. film for Never Steady, Never Still
Mentors: Editor David Ostry, story editors Maureen Lukie and Linda Coffey
Up next: Working with co-director Elle-Máijá Tailfeathers on a feature about two Indigenous women who find themselves on an unexpected journey together after an intense encounter on the streets of East Vancouver
Thoughts on #MeToo and #TimesUp: "Education is a huge priority. If we can't understand respect and consent, then rules and regulations are simply risk management rather than dealing with the heart of the issue."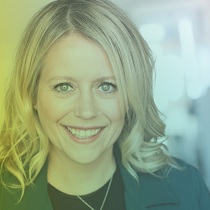 Sherry White
Project: Writer of Maudie. The film is up for seven nominations
Prodco and financiers: Produced by Solo Productions, Rink Rat Productions and Parallel Films; Financing from Telefilm, Corner Piece Capital, Mongrel International pre-sales, Mongrel Media, Harold Greenberg Fund, Ontario Media Development Corporation, Newfoundland and Labrador Film Development Corporation, Irish Film Board
Production budget: Approximately $7.5 million
Release date: April 14, 2017
Total Canadian Box Office: $3 million
Up for: Original screenplay
Past Credits & Awards: Ten Days in the Valley (2017), Rookie Blue (2010 – 2015); Writers Guild of Canada award for best feature for Maudie; nominated for a 2014 CSA for best writing in a drama series for Saving Hope
Up next: Exec producer and writer on Frontier season three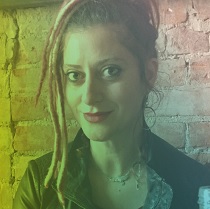 Anita Doron
Project: Screenwriter of The Breadwinner. The film is up for six nominations
Production budget: $12 million
Release date: Nov. 24, 2017
Box office: $109,000 (as of press time)
Prodco and financiers: Produced by Aircraft Pictures, Cartoon Saloon and Melusine Productions; financing from Telefilm Canada, Talent Fund, Irish Film Board, Film Fund Luxembourg, Mimi Gitlin Productions, Shaw Rocket Fund, Artemis Rising Foundation, Broadcast Authority of Ireland, Ontario Media Development Corporation, Harold Greenberg Fund, RTE, Movie Central, The Movie Network, CBC
Up for: Adapted Screenplay
Past Credits & Awards: The Lesser Blessed (2012); The Breadwinner is up for best animated feature at the Oscars
Mentors: She's been inspired by Atom Egoyan, Deepa Mehta and Patricia Rozema
Up next: An animated project with Anthony Leo and Andrew Rosen; a Canadian TV series about a woman who crumbles stereotypes; and Children of a Wolf Mother, a feature about a gang of warrior women
Thoughts on #MeToo and #TimesUp: "The answer is to keep telling stories, to speak the truth, to turn on the light, shine it fiercely so we can end the darkness. No more whispering. No more secrets."
This story originally appeared in the Spring 2018 issue of Playback magazine