City renews Bad Blood for season two
The mob drama has been given an expanded, eight-episode order and will return to City in the fall.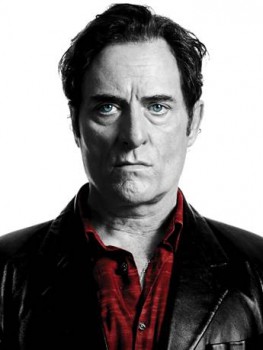 City has renewed the one-hour mob drama Bad Blood for a second season.
Filming on new episodes is slated to begin this summer ahead of a fall-2018 release. The show has been given an expanded, eight-episode order for its sophomore season (the initial season consisted of six episodes).
Produced by New Metric Media and Sphère Média Plus, in association with distributors DHX Media and U.K.-based Skyvision, the show is inspired by the life of Montreal crime boss Vito Rizzuto.
Kim Coates (pictured), who is nominated for best lead actor in a drama at this year's CSAs for his role in the show, is confirmed to return for season two. As well, Michael Konyves, whose writing on season one earned him a nomination for best writing in a drama or limited series, will return as showrunner. He'll pen new episodes alongside Patrick Moss and Alison Bingeman. Maxim Roy is also up for the best actress in a drama prize.
While season one was inspired by the book Business or Blood: Mafia Boss Vito Rizzuto's Last War, New Metric's Mark Montefiore said the team is taking a more fictional approach to season two and it will not be based on Peter Edwards and Antonio Nicaso's book.
Executive producers are Sphere Media's Josée Vallée, Montefiore, Konyves and Simon Barry, with Bingemen serving as co-executive producer.
Season one, which premiered on City last fall, was financed by Rogers Media and Sky Vision, along with the Canada Media Fund, Northern Ontario Heritage Fund, Cogeco Cable Fund and Rogers Cable Fund.