Predicting the future of Cancon distribution, part two
In filings to the CRTC, broadcasters and industry groups battle on how best to fund Cancon in the years ahead.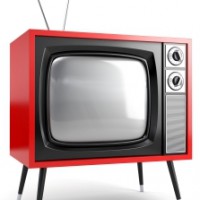 As the CRTC prepares its report for the federal government on what the future of Canadian programming distribution will look like, industry submissions to the regulator largely agreed that the Digital Media Exemption Order and VOD Exemption Orders need to be re-examined, as discussed in part one of this series.
While there was widespread agreement that OTTs should be required to fund Cancon, many argued that the system's funding model as a whole also needs an update.
With Canadians increasingly watching content online, contributions from the broadcasting sector to the CMF have started to decrease in line with BDUs' declining revenues. The federal government acknowledged this fact earlier this week, pledging $172 million over five years to top-up the funder. But this is only a temporary solution, with some industry submissions arguing a wider, longer-term fix is needed.
One suggestion offered to make up for the funding shortfall is to require internet service providers (ISPs) and wireless service providers (WSPs) to contribute to Canadian content production. This was an idea supported by the CMPA, CBC and DGC, among others.
"Both Internet Service Providers (ISPs) and wireless carriers should be required to contribute to the support of Canadian content since they provide access to programming through their services and profit significantly from the ongoing popularity of programming over both landline and wireless networks," reads the CBC filing.
Quebecor, Rogers, Bell and others opposed this idea, arguing largely that they contribute to the system through their investment in broadband infrastructure.
In its filing, Rogers reports that Canadian communications companies invested $11.6 billion in 2016 alone in their wireline and wireless networks, an increase of 11.3% over 2015.
The CMPA argues, however, that digital media broadcasting has driven subscribers to communications' companies internet packages and increased subscribers' data consumption – which have both been good for business. For example, Rogers' total revenues increased 2% to $13.7 billion, with profit rising 1% to $5.1 billion from 2015 to 2016, according to the CMPA filing.
The Broadcasting Act or the Telecommunications Act would need to be updated to allow the CRTC to require contributions to Canadian programming from ISPs and WSPs, according to the CMPA filing.
Another way to address the funding gap, suggests the CMF, is to expand the funding trigger to new platforms.
"If we wish all the players in the industry – TV and online, Canadian and foreign – to participate in the financing, presentation and promotion of compelling and innovative Canadian programming, then new incentives, such as allowing new platforms other than conventional Canadian broadcasters to trigger CMF funding, and measures to ensure participation from these newer services, would have to be in place," suggests the CMF.
The CMF also suggests that the definition of what makes a project "Canadian" should also be reconsidered to reflect today's global, platform-agnostic marketplace.
"While the current system has potential barriers for financiers due to a mandated amount of required Canadian elements in a project, the new tools must think beyond these quotas to ensure that Canadian projects are defined based on the new marketplace, not the old," the filing states.
BCE agreed, suggesting that the funding model needs to shift from being focused on "distinctly Canadian" programs owned by Canadians to a "partnership-driven" model that would still produce programming that is "fundamentally Canadian" but would also increase opportunities for investment, employment and export. "Such an approach has worked well for the music industry where musicians continue to be recognized as 'Canadian' and eligible for public sector support even though part of the copyright in the music they record and revenue from its sale may go to investors from outside our borders," according to its Feb. 13 filing.
To help facilitate such a model, BCE suggested consolidating the CMF, Telefilm and BDU-supported CIPFs into a single superfund that would be responsible for administering federal tax credits and would provide promotion and distribution support. This superfund would help streamline regulation, according to Bell, ostensibly making international partnerships easier to facilitate. The CBC also suggested such a model. "In our view, all financial contributions… whether public or private sector support, should go into a new single fund in support of Canadian programming that can be distributed on any platform," states the CBC filing.
While the CMPA said it agrees with BCE that producers and broadcasters must work together to create content that can sell on the international marketplace, it took issue with other submissions that argued for increased "flexibility" when working with independent producers.
In its submission, for example, Rogers suggested that any funding mechanism should be platform agnostic, but added it should also be producer agnostic, meaning broadcaster-affiliated producers should have increased access to funding mechanisms (the CMF currently only allows 15% of broadcasters' performance allowance to be directed toward affiliated productions), as well as content agnostic, meaning programs like news should qualify for support.
Rogers argued that the requirement to direct 75% of its investments in programs of national interest (PNI) to independent production is a "disincentive to acquire rights to programming that is geared towards the international market because the broadcaster's financial interest is limited to the Canadian market." Furthermore, it argued that Canada's "well-capitalized" broadcasters should be allowed to dedicate a larger portion of their PNI spend to broadcaster-affiliated producers, stating that these prodcos "would likely be significantly more successful in negotiating with global players and have greater incentive to promote and market their content domestically via affiliated distribution companies."
In its Feb. 13 reply, the CMPA responded that Rogers "produces little big-budget premium content, and has the least experience or success in obtaining foreign financing and co-productions of any of the large broadcasters. There is simply no evidence that Rogers has any capacity or ability to compete on a worldwide stage, with or without the changes to the regulatory system it proposes."
Moreover, the CMPA argues that the CRTC needs to review and replace the current definition of "independent production company" to ensure commissioned programs are in fact independently produced. It pointed to Corus' Producer of Record program as an example of how some broadcasters are "exploiting" the current definition to "structure and claim projects that they effectively own and control (and which, hence, are not independent) for the purposes of meeting their conditions of licence."
Corus argued in its Feb. 13 filing that it doesn't believe there should be a requirement for broadcasters to commission a set portion of content from independent producers, but even if the requirement remains, the definition of "independently produced" does not need changing, the company argued. The definition as is, it said, currently provides "flexibility" in production arrangements, while "maintaining the baseline requirement of an independent Canadian corporate production entity."
Turning to content-specific regulation, broadcasters and industry groups took the CRTC's request for submissions on future programming models to rehash many arguments they've made in filings regarding group licence renewals.
For example, many broadcasters suggested that, going forward, the CRTC should loosen its Canadian programming requirements. In its most recent filing, BCE, for example, suggested the CRTC should gradually reduce Canadian broadcasters' CPE.
In their future of program distribution filings, Bell, along with Rogers and others, have also argued that broadcasters need to be able to own international exploitation rights for the programs they fund. "Allowing broadcasters to own more rights in the content they help to develop and produce, will incent them to invest more in the production of that content in the first place," reads Bell's filing. "Creating Canadian programming in partnerships will allow individual programs to have larger programming budgets and better production values while spreading financial risks across multiple parties."
The CMPA counters that independent producers must retain meaningful ownership of their IP because it allows them to build off success and reinvest in future programming, ensuring a "vibrant" domestic market continues.
Looking to new international entrants, the CMPA also stressed that having "more than four doors to knock on" for financing is beneficial to the Canadian system, "but whether these services will actually and measurably fund domestic production remains unknown."
The CMPA pointed to Netflix's filing, which stated it is partnering with Canadian broadcasters to create certified Canadian productions and that through its new $500-million investment in Netflix Canada, it will establish the first permanent presence of the company outside of the U.S. The CMPA notes, however, that Netflix's commitment doesn't guarantee it will invest in content that reflects Canadian cultural diversity, or that Canadians will be able to own and exploit IP associated with these certified Canadian productions.
"It only means that Netflix may be hiring Canadians in Canada to work on Netflix-owned projects. While service production is certainly an important part of production in Canada, a strong domestic industry is not comprised of making service productions for foreign digital media broadcasters alone."